Notts County: Jamie Fullarton has similar approach to Jimmy Sirrel
Last updated on .From the section Football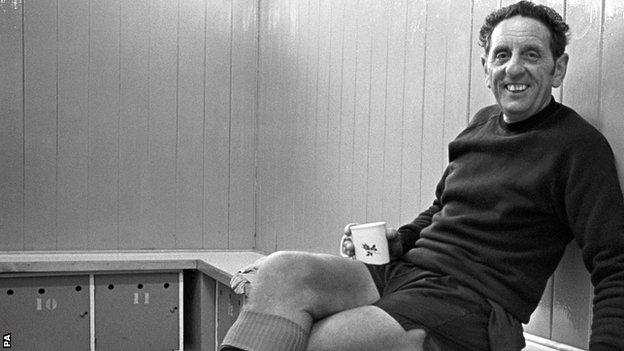 Notts County legend Les Bradd says current boss Jamie Fullarton reminds him of Jimmy Sirrel, widely regarded as the club's greatest ever manager.
Bradd, Notts' all-time leading scorer with 136 goals, played for the Magpies for 11 years - nine under Sirrel.
he told BBC Radio Nottingham's Monday night phone-in show Matchtalk: "I have met Jamie twice and have had good conversations
"And, dare I say it, there is a little similarity with Jimmy."
Sirrel managed Notts from 1969-75, 1977-1982 and 1985-87 and guided the team to three promotions.
Fullarton, 41, succeeded Ricardo Moniz last month and has so far won two of his three games in charge of the League Two side.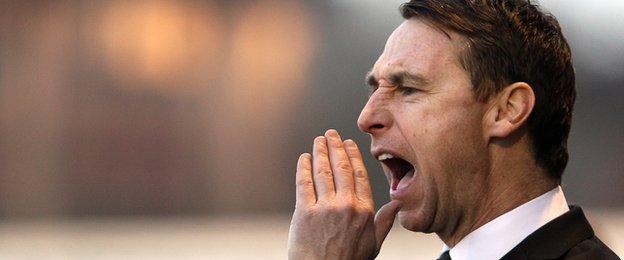 Bradd, who made more then 400 appearances for the club from 1967-78 added: "They are both Scots and they both use this term about being effective. Jimmy taught all the players he had in the group what was required.
"You weren't on the pitch to play football; you were going out there to do a job and in each role you had a job to do.
"I think Jamie is preaching that from what I hear from one or two of the players.
"They know exactly what they have to do out there. They have a structure to play and, in that structure, they have a freedom to play. But we must start from not conceding goals."