Garth Crooks' team of the week: Forster, Brady, Kone, Dembele

By Garth Crooks
Football analyst
Last updated on .From the section Premier League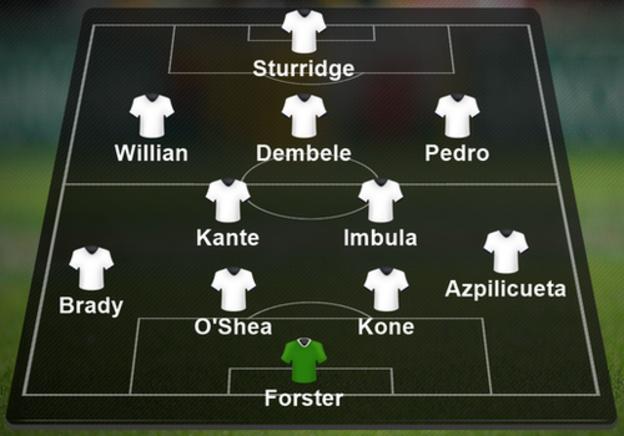 The top four faced off in the Premier League this weekend and it did not disappoint.
Manchester United's task of reaching the top four is getting more and more difficult after losing to Sunderland, while Newcastle let in five at Chelsea and bottom side Aston Villa were thrashed 6-0 by Liverpool.
But who made the cut this week?
Goalkeeper - Fraser Forster (Southampton)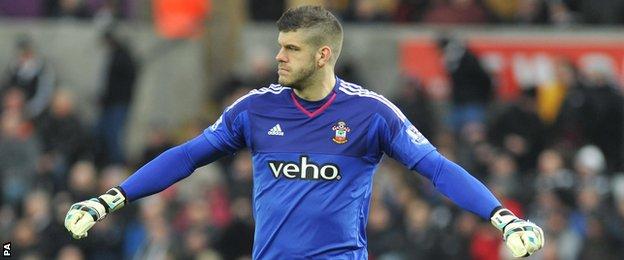 Five wins in six games for Southampton and Fraser Forster hasn't conceded a goal in any of them. The Saints looked rock solid in defence against Swansea at the Liberty Stadium and much of it has been down to their goalkeeper.
What must be frustrating for the England international is that he is playing at his best at the same time as Joe Hart - who is clearly England's number one choice at the moment - leaving him and Jack Butland to fight it out to be number two. It is great news for Roy Hodgson and the national team to have so many top-class keepers at their disposal but a nuisance for Forster.
Defender - Cesar Azpilicueta (Chelsea)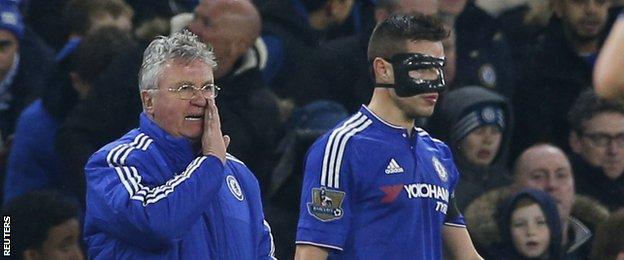 Cesar Azpilicueta started on the left of Chelsea's defence and then moved to the right and looked totally at ease in either position. It takes a rather special defender to play consistently well in his unfavoured position. Azpilicueta is a right-footed player playing left-back for Chelsea and doesn't get the credit he deserves for handling the situation so well.
The Spaniard is a proper defender and is always keen to find space in order to join the attack. Against a poor Newcastle he did just that and produced a wonderful cross (from the right this time) for Bertrand Traore to score his first Premier League goal. Unfortunately for him, there is so much talent in the Chelsea line-up he often finds himself in good positions pleading for a pass but getting overlooked.
Defender - Robbie Brady (Norwich)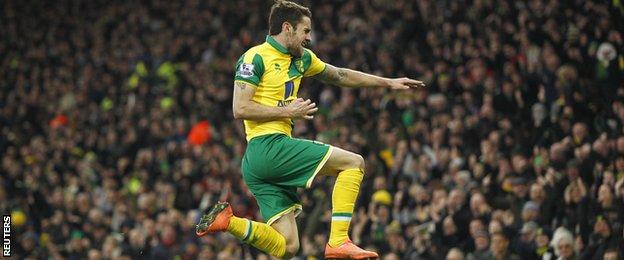 What a goal the Norwich full-back scored against West Ham. The only problem with Brady's goal in the Canaries 2-2 draw against West Ham is that it didn't inspire Norwich to defend any better as a team.
There must be a point this season when either the manager or the players begin to realise that squandering two-goal leads like this, not to mention the one against Liverpool last month, is the stuff that gets teams relegated.
Defender - John O'Shea (Sunderland)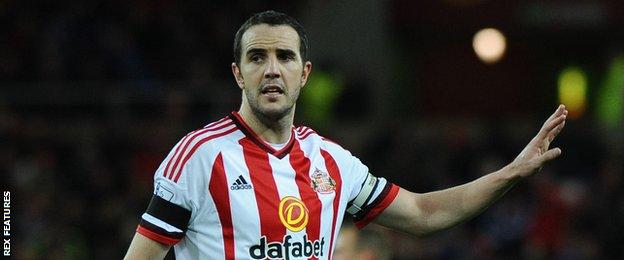 Well, they've done it. Sunderland have only gone and beaten Manchester United at the Stadium of Light. To be perfectly honest they deserved it. O'Shea must have got a great deal of pleasure beating his old club and I'm not entirely sure that he would have been overly impressed with their performance either.
David de Gea, who has been amazing at times this season, was especially disappointing and played as though he had become fed up with the ease at which Sunderland were breaking through United's defence. Both of Sunderland's goals were stoppable, but O'Shea won't lose any sleep over that. However, if I am right and De Gea is becoming disillusioned at Manchester United that is a real cause for concern.
Defender - Lamine Kone (Sunderland)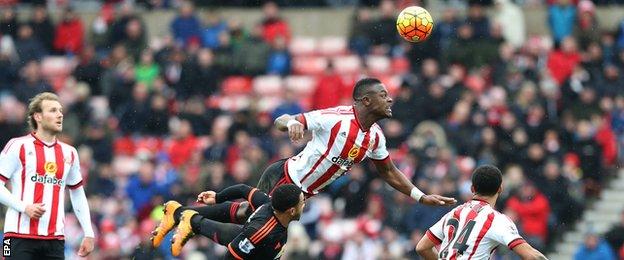 Lots of managers don't like to buy players in the transfer window anymore because they believe it's a bad time to sign a player. Really? Well Sam Allardyce doesn't seem to suffer from such paranoia. The acquisition of Lamine Kone is a signing in Allardyce's own image.
Kone is a strong, no nonsense, old fashioned defender who would send a chill down any centre forward's spine and who is also proving to be a nightmare to mark in the opposition's penalty area on set-plays. He was impressive against Manchester City and even better against United. All in all, this signing looks like the sort of defender the Sunderland fans could get to like.
Midfielder - Giannelli Imbula (Stoke)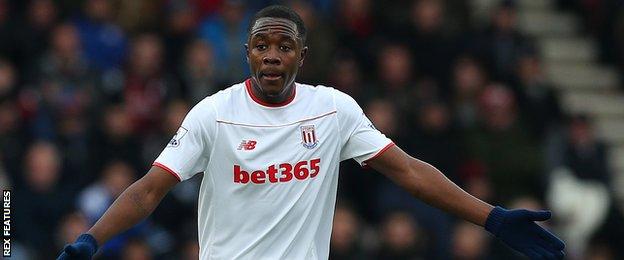 Mark Hughes looks like another Premier League manager who isn't afraid to harass his chairman into putting his hand in his pocket during the transfer window. In Stoke's 3-1 win at Bournemouth, Giannelli Imbula looked like he was worth every penny of his £18.3m record-breaking fee.
He was creative in attack and resilient in defence and scored a super goal, which he started and finished himself. It was a great win for Stoke, who have made a great decision to freeze their ticket prices for the ninth consecutive season.
Midfielder - N'Golo Kante (Leicester)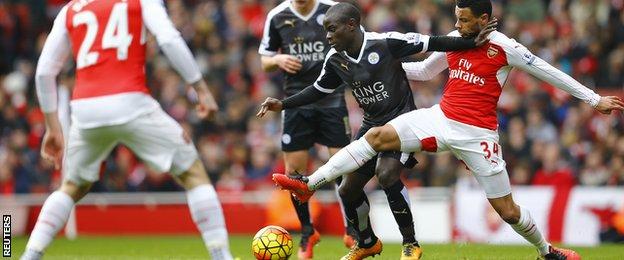 This was a game between the paupers and the aristocrats. Leicester have players who cost a fraction of the price of Arsenal and get even less in salaries. Yet you would never have detected that in City's 2-1 defeat at the Emirates. N'Golo Kante epitomises what Leicester is all about and the nearest thing I've seen to the former Chelsea and Real Madrid superstar Claude Makelele.
Leicester deserved a point in this match and if Danny Simpson and Marcin Wasilewski had not panicked at vital moments against the Gunners it would have been a very different outcome. And this is the point - can Leicester hold their nerve?
Midfielder - Pedro (Chelsea)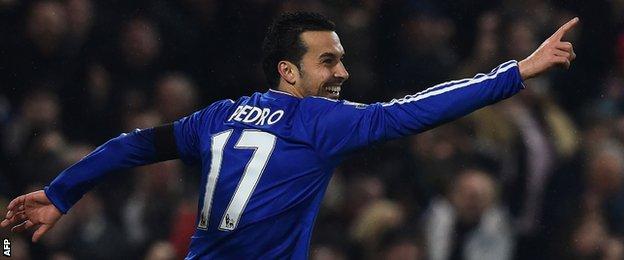 With the exception of his debut for Chelsea against West Brom, I don't think I've seen Pedro play better for the Blues. He took his goals against Newcastle brilliantly and looked bright and inspired throughout the match.
Whenever I've been to Stamford Bridge this season (and I've been quite a lot) Pedro looks like he is trying too hard. I don't know what he thinks he's got to prove? The lad has played for Barcelona, for goodness sake.
Midfielder - Willian (Chelsea)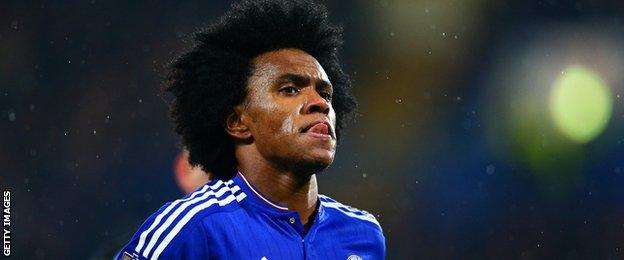 I don't think I've seen a player change his feet so quickly when going past an opponent. I saw him do it for Shakhtar Donetsk against Chelsea in the Champions League a few seasons ago which almost certainly was one of the reasons they bought him.
Willian has been Chelsea's most consistent performer this season by a mile and appeared to be above the internal politics and the dressing room antics surrounding Jose Mourinho. The Brazilian absolutely terrorised Newcastle from start to finish. To be perfectly honest, Newcastle were very lucky Chelsea only scored five.
Midfielder - Mousa Dembele (Tottenham)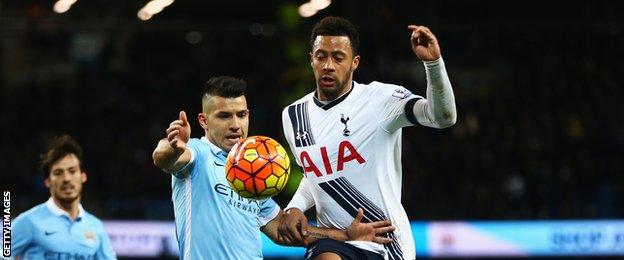 I haven't seen a better all-round performance from a Tottenham team for years than the one during the 2-1 win at Manchester City. I've been saying all season that Spurs can't win the title and that's because, in the most open race for years, I really haven't got a clue who will emerge victorious. What I can tell you is that against Manchester City, Mousa Dembele made Yaya Toure and David Silva look ordinary.
The Belgium international was sensational but, to be fair, I could have selected any one of the 11 Tottenham players on the field against City, such was the quality of their work ethic. Meanwhile, Manchester City's season is starting to unravel and they are missing Kevin de Bruyne enormously. However, if Mark Clattenburg keeps giving Spurs the kind of penalty decisions he did against City then anything is possible.
Analysis: Spirit, fitness and belief - why Spurs can win title
Forward - Daniel Sturridge (Liverpool)
It must be really refreshing for Jurgen Klopp to have a fully-fit squad to choose from again, especially as they approach their League Cup final against Manchester City. Liverpool were so much better than Aston Villa, Klopp could have rested Sturridge and Philippe Coutinho and also taken a few more days off himself and still Liverpool would have destroyed them.
Remi Garde's team look more like relegation material the more I see them. The moment the ball fell to Sturridge in the box, from a perfectly delivered cross from Coutinho, you knew the ball would end in the back of the net. We've waited a long time to see Sturridge in Liverpool's colours again and if I were City boss Manuel Pellegrini, I would be working on a plan to stop Coutinho getting the ball to Sturridge in the final at Wembley. Otherwise, Manchester City's hopes of winning the League Cup could be in the same predicament as their title hopes… falling apart.