John Stones: Barnsley deny David Moyes comments on player's price
Last updated on .From the section Barnsley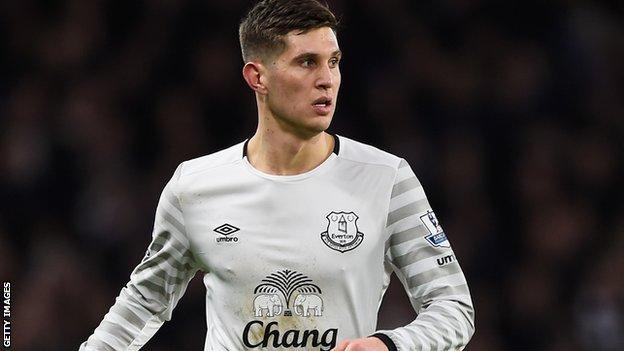 Barnsley have denied claims made by ex-Everton boss David Moyes that the Toffees paid £1.25m for John Stones.
However, Moyes told Sky Sports on Sunday: "I laugh when people say we paid £3m for John - it was £1.25m."
Barnsley said in a statement: "It is incumbent on Barnsley FC to correct such a statement when it is markedly and unequivocally wrong."
They continued: "This is particularly the case since he has cited the same erroneous fee on previous occasions also.
"David Moyes played no part in any negotiation with Barnsley FC concerning the transfer of John Stones, which may explain why he is mistaken as to the fee paid."
The League One side do not state the actual figure that the Toffees paid for the now England international as they say it is "commercial in confidence".
Stones made his Barnsley debut at the age of 17 and went on to make 24 league appearances before moving to Goodison Park.