Heart issue halts Alhaji Kamara's season
Last updated on .From the section Football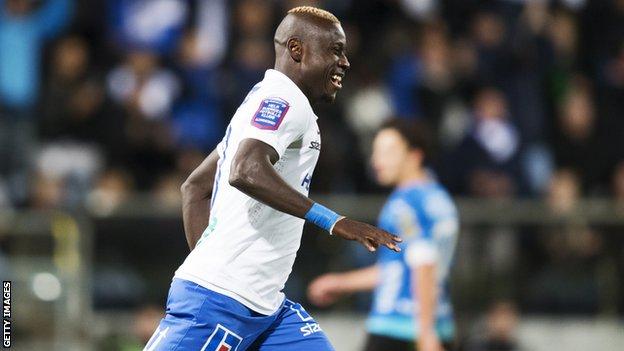 Sierra Leone and IFK Norrkoping striker Alhaji Kamara will not play again this season because of a heart defect, the Swedish champions said on Friday.
The issue was found when he underwent a mandatory heart examination.
The 21-year-old was examined as part of a Uefa requirement because Norrkoping are due to take part in the qualifiers for next season's Champions League.
The club said the defect Kamara has is unusual, "but carries a great risk for sudden death at maximum effort."
After further investigation a decision was taken that Kamara could not take part in top-level soccer for the foreseeable future, and more tests will take place to see if an operation could repair the defect.
"It's not something I expected and it is absolutely not how I wanted it to end," Kamara said.
"I think everyone who has seen me play, during my time here in IFK Norrkoping, have seen me as a very healthy and full of energy person.
"I'll be strong and fight my way through this."
The Sierra Leone international scored six goals in 14 appearances last season to help Norrkoping win the Swedish championship.