Wayne Rooney 'has to be ready' for Man Utd over England
Last updated on .From the section Football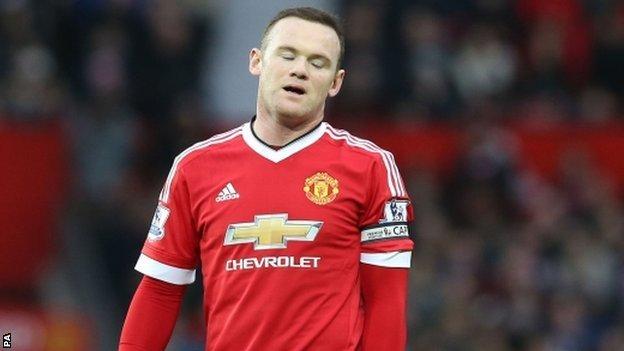 Wayne Rooney's priority is getting fit for Manchester United rather than appearing in England friendly games, says his manager Louis Van Gaal.
The England captain, 30, has a knee injury and is a doubt for the trip to Berlin to face Germany on 26 March and the Dutch at Wembley three days later.
Rooney is wearing a brace on the knee, and Van Gaal says it must stay in place for two-and-a-half weeks.
"He has to first be ready for us not the English team," said the Dutchman.
Rooney sustained the knee injury playing against Sunderland on February 13.
He has already missed three matches and will also be in the stands when United play Arsenal in the Premier League at Old Trafford on Sunday.
United play West Ham in the FA Cup quarter-finals on 13 March and Liverpool in the two-leg last-16 of the Europa League on 10 and 17 March.