Garth Crooks' team of the week: Rashford, Toure, Caballero, Lucas

By Garth Crooks
Football analyst
Last updated on .From the section Football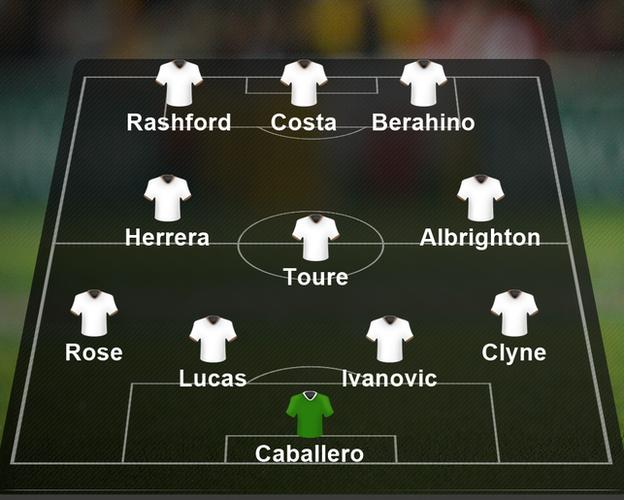 Manchester City picked up the first silverware of the season with victory in an epic Capital One Cup final at Wembley, while Leicester once again emerged from the weekend as big winners at the top of the Premier League table.
Chelsea's return to form under Guus Hiddink continued with a gutsy win at Southampton and West Brom looked a different team with a resurgent Saido Berahino to the fore against Crystal Palace.
But who were the outstanding performers? Here are my selections...
Goalkeeper - Willy Caballero (Man City)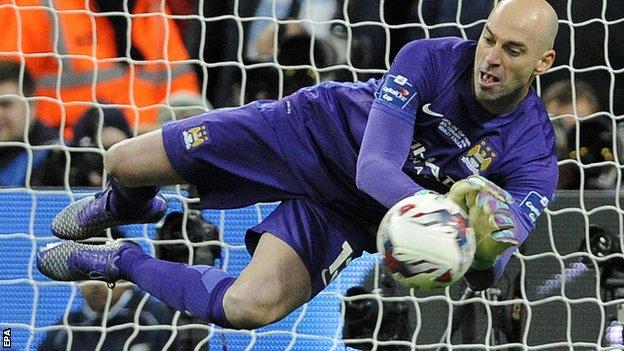 Manchester City manager Manuel Pellegrini never doubted it. But I must be honest, I couldn't for the life of me understand why Pellegrini decided to stick with his cup keeper Willy Caballero and not select England's number one Joe Hart for the League Cup final against Liverpool. The fact of the matter is that Pellegrini is a man of his word, and once he told Caballero that he was his goalkeeper in the League Cup competition he kept it.
Pellegrini could have bottled it and substituted the Argentine when he knew penalties were inevitable, but he did not and Caballero returned that faith with a hat-trick of penalty saves. Loyalty may be a rare commodity in football but it remains a valuable one nevertheless.
Defender - Nathaniel Clyne (Liverpool)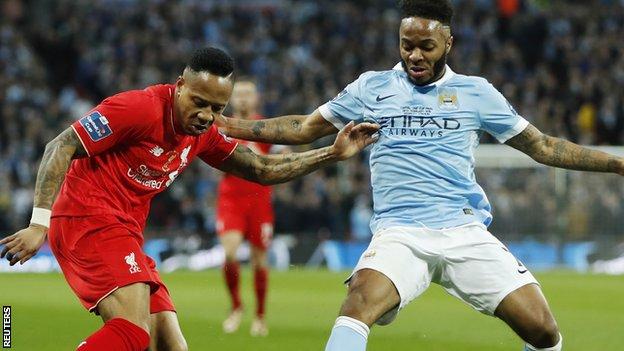 In a League Cup final where the pressure of the occasion got to some players on both sides, Nathaniel Clyne stood up to the test. Clyne might not be the most gifted player with the ball at his feet but what he lacks in technical ability he makes up for in his endeavour, commitment and all-round competitive nature.
All of those attributes were visible at Wembley and they will serve him well in the forthcoming European Championships for England, when it will be all about coping with the pressure.
Defender - Branislav Ivanovic (Chelsea)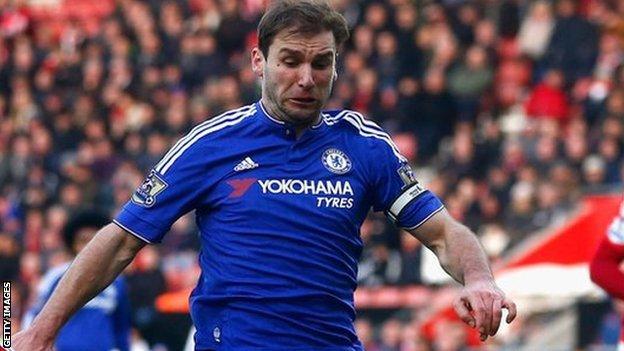 What a great header by Branislav Ivanovic to give Chelsea a win at Southampton. It's quite extraordinary that this victory was only their second away win of the season. Ivanovic appears to be playing better than I've seen for some considerable time and Gary Cahill is providing all the support required alongside him.
Perhaps Chelsea's hierarchy are right and they don't need the services of their captain, leader and legend, as their fans like to call him, after all. As soon as Chelsea fans get over this ridiculous fixation with John Terry and start focusing on the future they might start winning trophies again.
Defender - Lucas (Liverpool)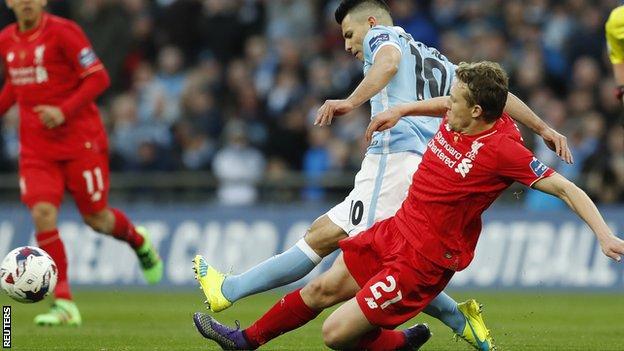 I never thought Lucas had the depth of game to play so effectively at centre-back. He's a natural midfielder but in the League Cup final he was the best player on the pitch in defence. When you consider he was up against Manchester City striker Sergio Aguero you would, under normal circumstances, be thinking he would be exposed and yet the more City tried, the better Lucas got.
For him to then miss a penalty in the shootout only served to highlight how fortunes can change so quickly in football. However if Lucas playing in defence was an innovative move by Jurgen Klopp, I have to question the Liverpool manager's thinking when he refuses to introduce Christian Benteke at any stage in 120 minutes of football. Having lost a final how do you justify leaving a £32.5m player on the bench?
Defender - Danny Rose (Tottenham)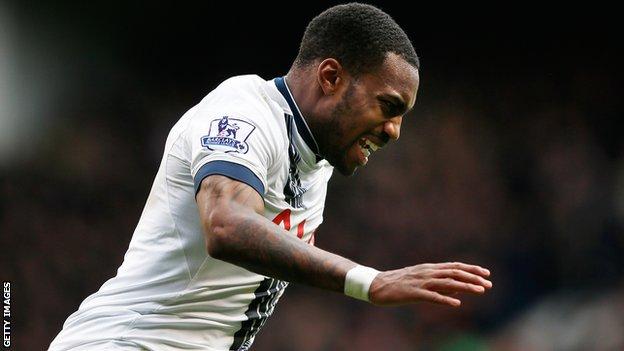 Danny Rose had an excellent game against Manchester City but he was even better against Swansea. Andre Ayew showed worrying flashes of pace and skill down Tottenham's left, particularly in the first half, but the Ghana international was forced to spend the entire second half defending his own goal due to the piercing runs of Danny Rose. If Spurs beat Arsenal next week it will almost certainly put the Gunners' title hopes to bed. Now wouldn't that be a shame!
Midfielder - Ander Herrera (Man Utd)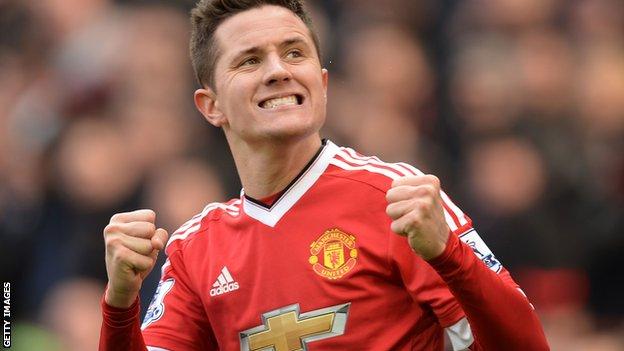 I can finally see light at the end of a turgid season for Manchester United. Their performances are starting to look like a team who have discovered a fifth gear. Quite apart from players like Ander Herrera, who relishes the ball and looks to go forward at every opportunity, they find themselves surrounded by youth who don't know what reverse gear looks like.
Herrera scored an absolute beauty against Arsenal to put the game beyond the Gunners. I've not been Louis van Gaal's greatest advocate since his arrival at Old Trafford but if he keeps playing Herrera and these young guns, I might even start to like him.
Midfielder - Yaya Toure (Man City)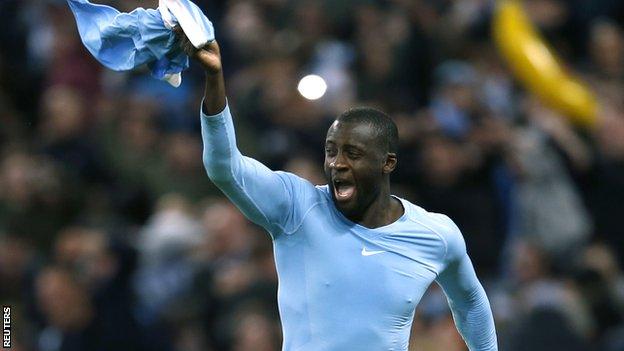 I've heard some desperately disappointing analysis from pundits who really should know better when summing up the contribution of Yaya Toure this season. Having missed only a handful of games in the past three seasons for City, the Ivorian would accept he has not had his best term but regardless, Pellegrini never leaves the Etihad without him.
In the League Cup final win Toure was his normal lumbering self. Playing the game at his own pace and never in too much of a hurry to do anything meaningful, but Pellegrini can always depend on Toure. Was there anyone else in his team Pellegrini could have counted on to take the penalty that mattered in the shootout? Of course not.
Midfielder - Marc Albrighton (Leicester)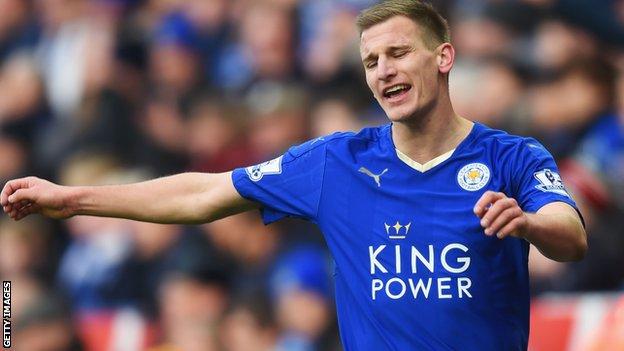 The quality of crosses from Marc Albrighton was always going to be Norwich City's undoing. His first-half free-kick which flew across the box unchallenged and grounded keeper John Ruddy should have been sufficient warning. Yet the cross that led to Leicester's winner was even better.
Albrighton completes a magnificent trio with N'golo Kante and Danny Drinkwater in Leicester's midfield, both of whom have made my team of the week this season. Remember, Albrighton was shown the door at Aston Villa but has re-established himself at Leicester City and his team are currently nine points clear of Manchester City. Not bad for a lad who wasn't good enough for a team destined for relegation.
Forward - Diego Costa (Chelsea)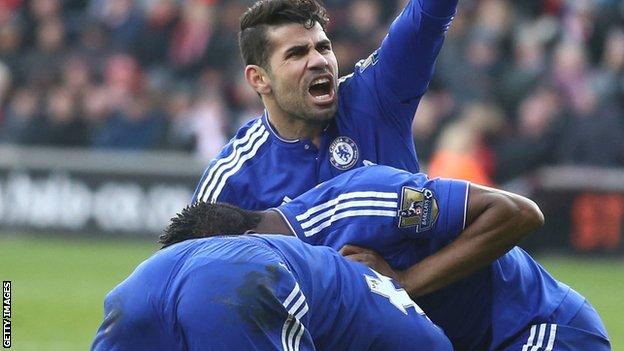 It was Diego Costa whose tireless running kept Eden Hazard's ball alive in order for Cesc Fabregas to score at Southampton. He had missed a glorious chance earlier in the match, much to the delight of the boo boys, against a belligerent Southampton.
Assistant referee Stephen Child was flagging to bring referee Martin Atkinson's attention to an altercation between Chelsea's Kenedy and Cedric Soares in the early part of this move. It appeared that Kenedy kicked out at Soares after being impeded by the Southampton player but fortunately for Chelsea, and quite rightly in my view, Atkinson overruled his assistant and gave the advantage to the Blues who eventually scored from Costa's outstanding endeavour. I do wish that assistants would allow referees to do their job.
Forward - Saido Berahino (West Brom)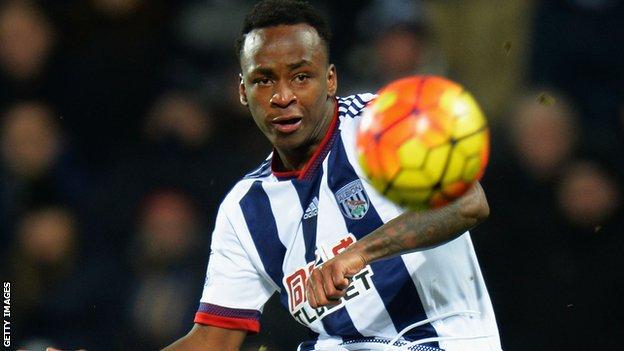 The West Bromwich striker said he has put the past behind him and decided to get on with playing football. Well, it's about time. This performance by Berahino against a justifiably aggrieved Crystal Palace, who deserved more from their 3-2 defeat at The Hawthorns, was brilliant. His link-up play with Salomon Rondon and Stephane Sessegnon was as good as I've seen from a front three all season.
However it was Berahino's goal that got me all fired up. It was such a wonderful finish which epitomised the player's movement, vision and quality of touch. What this young man has to realise, and very quickly, is that if you down tools and don't perform then your talents and ability, however amazing, count for nought.
Forward - Marcus Rashford (Manchester United)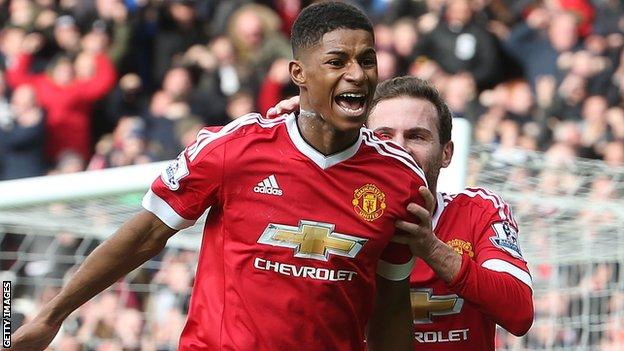 A star is born. Marcus Rashford is the name and he plays for Manchester United. He had already made an impact in the Europa League with two goals in midweek but to repeat the feat in the Premier League against Arsenal is a different matter entirely.
His first goal might be seen by some as opportunist, but not by me. The ball fell nicely for the youngster admittedly, but he didn't freeze or sky the ball, he stuck it where it belonged - in the roof of the net. His second was a beautiful glancing header that smacked of a striker who knew precisely what he was doing.
But neither of his goals demonstrated anything like the composure he showed in setting up the winner for Ander Herrera. Who says you win nothing with kids?