Homer Simpson, Ronaldo's ego and golf without pants
Last updated on .From the section Football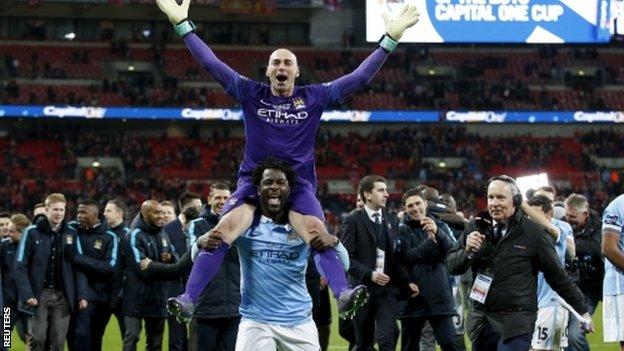 It's been another busy weekend of big sporting narratives.
Reserve goalkeeper Willy Caballero saved Manchester City's world, Manchester United's teenage striker Marcus Rashford sent Arsenal boss Arsene Wenger tumbling towards another season without a Premier League title and England clinched the Six Nations title...almost.
Oh, and Louis van Gaal fell over.
But some moments might have slipped under the radar.
Bizarre break dancing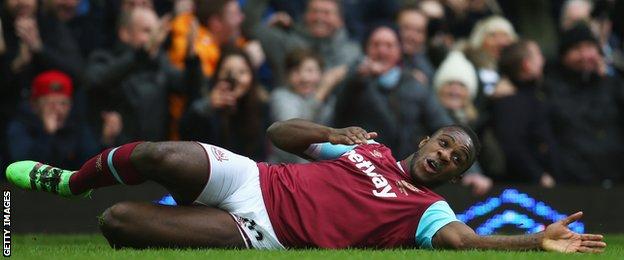 Homer Simpson scoring for West Ham? Not quite. Hammers' match-winner Michail Antonio explained that his bizarre goal celebration was a tribute to the hapless Homer's break dancing skills.
Commentating on West Ham's 1-0 win over Sunderland, BBC Radio 5 live's John Murray said, matter of factly, Antonio "gyrated on the pitch in a prone position".
Quite.
Goal of the season contender in FA People's Cup?
Instant control, a jink inside the defender and a screamer with the outside of the foot.
"A fantastic goal in anyone's language." That was how one fan described the strike for Pompey Amputees against Swanscombe Tigers in the FA People's Cup.
"There's as much skill in this goal as any you'll see in the Premier League," was another comment.
You never know what you're gonna get
What caused an evacuation at Falkirk Stadium after the home team's 3-1 win over Queen of the South on Saturday?
An unattended box of chocolates, obviously.
Easy street in Belgrade derby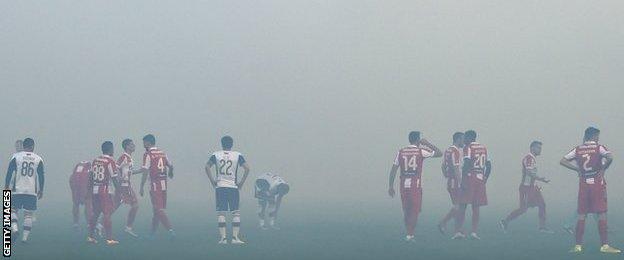 The 'Eternal Derby'. Play was halted to allow smoke to clear amid a riot of colour. Just normal service when Red Star play Partizan Belgrade.
But after a 2-1 away win gave Red Star their 21st consecutive victory, they now have a 27-point lead at the top of the Serbian Super Liga. And some people thought Paris Saint Germain had it easy.
Golf without pants
US golfer Gary Woodland wore white pants during his final round at the Honda Classic on Sunday.
After hitting his ball into a water hazard at the sixth hole, his drop shot threatened to be muddy. The only choice, clearly, was to remove his trousers and play the shot in his boxers.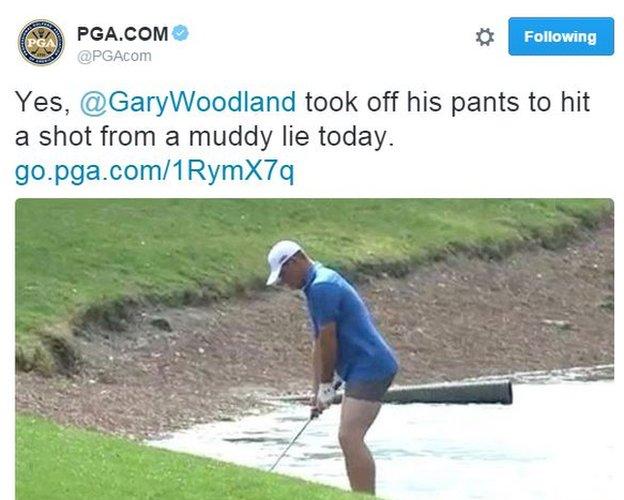 Ronaldo's ego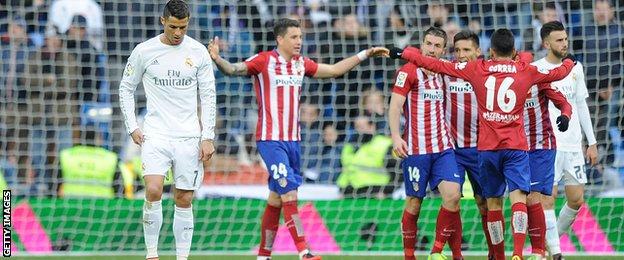 "Modern football is a squad game" says just about everybody. Apart from Cristiano Ronaldo, who had this to say about his Real Madrid colleagues after a 1-0 derby defeat to Atletico: "If we were all at my level maybe we would be leaders.
"I'm not saying the others like Lucas Vazquez, Jese and Mateo Kovacic are not good players - they are very good players - but it's not the same."
Ouch.