Brian Caldwell: Shrewsbury Town CEO targeting larger future supporter base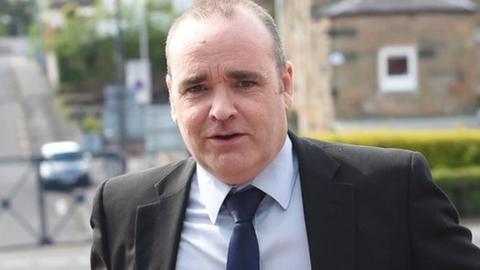 Shrewsbury Town chief executive Brian Caldwell says increasing the League One club's core support is one of his immediate objectives.
Caldwell officially joined Town in February from Scottish club St Mirren and has raised the concessions age on tickets to 18 years.
"We need to look at how we grow our fanbase here," Caldwell told BBC Radio Shropshire.
"The average age of our season ticket holders is, dare I say, too high."
Caldwell intends to use experience gained during his eight-year stay with St Mirren, where he oversaw the club's move to a new stadium in 2009, to make a similar impact at Greenhous Meadow.
"We need to encourage young people, we did a lot of work with them at St Mirren and engaged the local community and we have a great opportunity to market the club," he said.
"Even if they might have an affinity to Manchester United they're not going to be able to go there every week, whereas they can come to Shrewsbury.
"Improving the match-day experience is also on my hit-list. We have great facilities here and we can make the experience even more enjoyable and make sure people come back."
Shrewsbury are on course to secure their place in League One for next season with the club 17th in the table, nine points clear of the relegation zone, with 10 games to play.