Nicklas Bendtner: Wolfsburg fine player for coming late to training
Last updated on .From the section European Football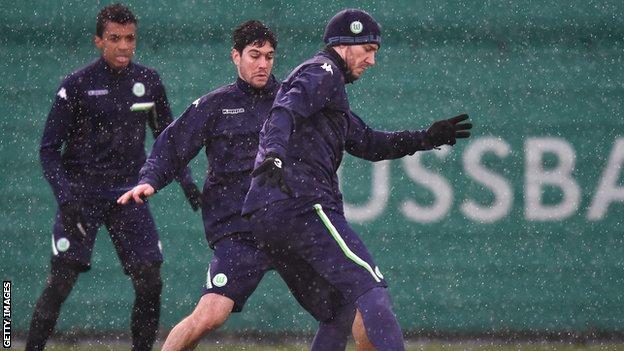 Wolfsburg forward Nicklas Bendtner has been fined for turning up 45 minutes late for training after sleeping through his alarm.
The Bundesliga club handed the 28-year-old a 2,250 euros (£1,768) fine - 50 euros for every minute.
"I didn't hear my alarm," the Denmark international told Germany's Bild newspaper. "It's my mistake."
The striker was also punished last month after posting a photo of himself alongside his Mercedes car, when Wolfsburg's policy only allows employees to turn up to training in a Volkswagen.
Nicknamed 'Lord Bendtner' by the German press, the player was once fined £80,000 and banned for a game by Uefa for revealing sponsored underwear after scoring against Portugal in Euro 2012.
And he was also fined by former club Arsenal in 2014 for an unauthorised trip to Copenhagen.