Ian Britton: Former Chelsea and Burnley midfielder dies aged 61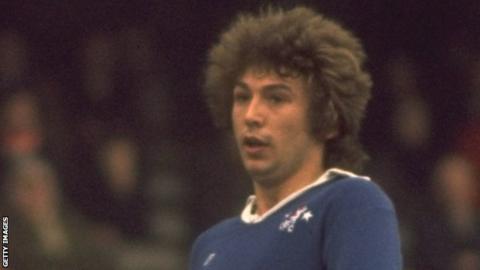 Former Chelsea and Burnley midfielder Ian Britton has died aged 61 following a battle with prostate cancer.
Britton made 289 appearances and scored 34 goals during a 10-year spell at Chelsea between 1972 and 1982.
Following short spells with Dundee United and Arbroath, he spent three years at Blackpool before moving to Division Four strugglers Burnley.
In May 1987 he saved the Clarets from relegation to the Conference by scoring the winning goal against Leyton Orient.
With promotion from the Conference to Division Four having been introduced that season, Britton's goal rescued Burnley from becoming the first club to be relegated from the Football League.
During his time with Chelsea, Britton was part of the team that beat the then European champions Liverpool in a 4-2 victory in the FA Cup third round in 1978.