Man Utd pay £10m-plus in agents' fees in four-month period
Last updated on .From the section Football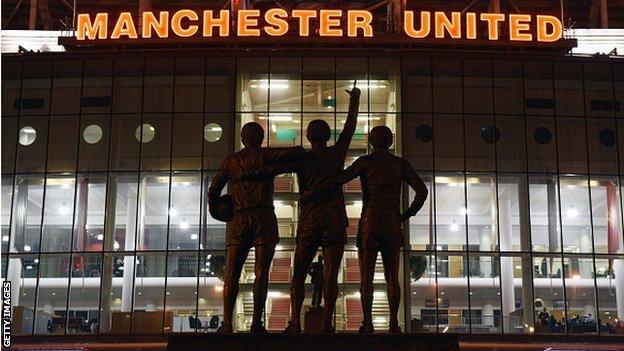 Manchester United spent more than £10m on agents' fees between 1 October 2015 and 1 February 2016 to lead the latest Premier League list.
United boss Louis van Gaal did not make any signings in January yet the club's fees are more than £3m Liverpool's amount, who are second on the list.
Premier League leaders Leicester City, who need three more wins to secure the title, spent just £936,004.
Everton are bottom of the list on £471,400.
A Manchester United spokesman said the £10m figure reflected a high number of contact renegotiations during the period, including with goalkeeper David de Gea, and staged payments on previous transfers.
In the Championship, QPR are the only team to pay more than £1m in the four-month period.
See the full list of fees paid by Premier League and Football League teams.
Top six intermediary and agents' fees paid by Premier League clubs between 1 October 2015 to 1 February 2016

Manchester United
£10,023,318

Liverpool

£6,672,713

Manchester City
£5,880,098

Arsenal

£3,135,483

West Ham United
£2,691,331

Tottenham Hotspur

£2,562,853