Liam Polworth urges others to join Inverness Caledonian Thistle
Last updated on .From the section Football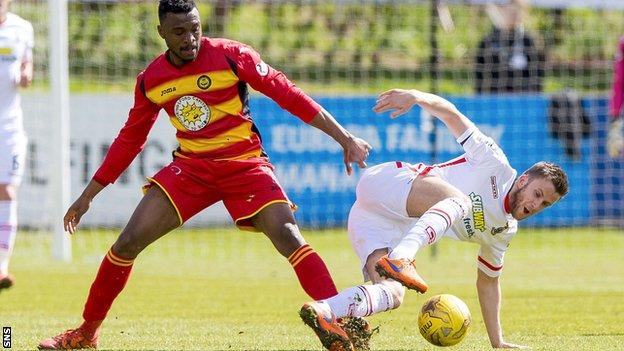 Liam Polworth has told players hesitant about joining Inverness Caledonian Thistle to go have a look because it is lovely living in the Highlands.
"As a town, it's fine for me, but then again, I would say that," said 21-year-old Polworth, who signed a new three-year contract with his local club.
"But, if you ask the lads, they will all tell you it's a lovely place to live, especially if you have kids."
Hughes has often complained about the difficulty of persuading his signing targets to move that far north.
"I can understand why some players might not be keen to move up to the Highlands," said Polworth, the only home-grown player in a squad dominated by non-Scots.
"I can't imagine the club will be offering mad money and obviously it is a long way away from home for a lot of these guys.
"If you can get guys up the road to have a look, that's half the battle. Once they are there, they can see the town and how beautiful it is and, at the club, the lads all make the new boys feel welcome.
"Nothing ever goes wrong up here, it's not the most dangerous place in the world."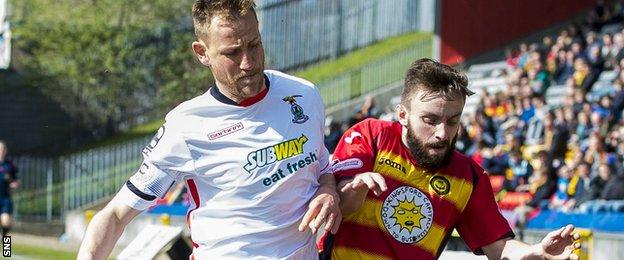 Scotland Under-21 international Polworth was speaking after Caley Thistle had swept aside Partick Thistle 4-1 in Glasgow.
Yet Thistle midfielders Stuart Bannigan, Stevie Lawless and Abdul Osman are just three of the players Hughes fears might reject his advances for next season.
"It's not just about bringing new guys in to improve the squad," said Polworth. "If we lose players, it can be hard even replacing the quality we had.
"So I'm sure the manager will be looking to retain the players we have.
"He's got lads he can trust, so he'd rather keep hold of them than have to go looking for new players."
Polworth was delighted to have shown them the way last week.
"It has taken a little while to get it signed, but there was never any intention to go anywhere else," he added.
"It was just about making sure a few things were right and I'm glad it's now sorted.
"With that and Saturday's result, it's been a good week."