Anthony Gerrard: FA to investigate claims defender was hit by Millwall fan
Last updated on .From the section Football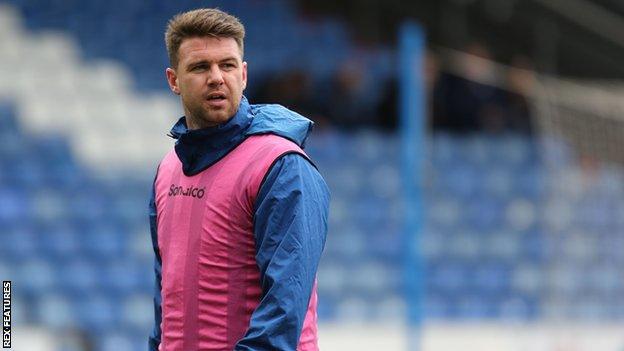 The Football Association will investigate reports Anthony Gerrard was hit by a fan following Oldham Athletic's defeat at Millwall.
Oldham lost 3-0 as Millwall secured a League One play-off place on Saturday.
Gerrard, 30, said on Twitter after the game a Millwall fan gave him "a dig", adding his "five-year-old hits harder".
The defender continued: "These Millwall fans are comedy gold! They're very brave in the stands and on here. Behave yourselves."
Supporters invaded the pitch after the match, which is when the incident is alleged to have taken place.