Gibraltar: Fifa told it must reconsider application for membership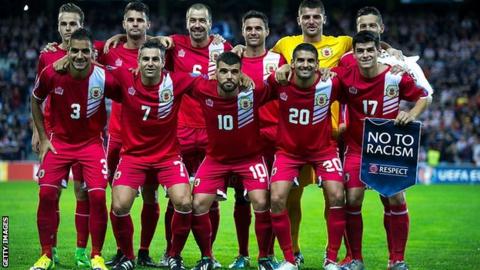 World football's governing body Fifa has been instructed to reconsider Gibraltar's application for membership.
The application was rejected in September 2014 by Fifa's executive committee, which said its requirements had not been met.
But the Court of Arbitration for Sport has told Fifa to submit Gibraltar's application to its Congress, which has the power to grant membership.
European football's governing body Uefa accepted Gibraltar in 2013.
Fifa is now set to discuss the situation at their next Council meeting, scheduled to take place on 9-10 May.
It will decide whether to amend the agenda at the next Congress in order to submit Gibraltar's application for membership.
A 6-0 defeat by Scotland in October saw the part-timers finish bottom of Group D in Euro 2016 qualifying without collecting a point.
However, without being accepted by Fifa they will not be able to enter the World Cup qualification process.
Cas said on Monday that Fifa's Congress "shall take all necessary measures to admit the Gibraltar FA as a full member of Fifa without delay".