Gilbraltar's Fifa progress 'encouraging' for Jersey, says FA chief Neville Davidson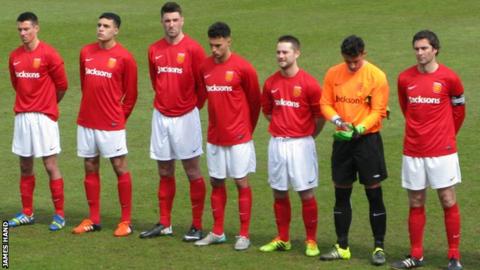 Gibraltar's progress towards Fifa membership is a boost for Jersey, says the island's Football Association chief executive Neville Davidson.
Fifa's Congress has been instructed to reconsider Gibraltar's application, which was rejected in 2014.
Jersey, managed by ex-Aston Villa boss Brian Little, have bid to join Uefa to play international football and hope to go on to join the world governing body.
"It's very encouraging for the Jersey FA in the future," said Davidson.
"Fifa may be resistant, but if you're a member of Uefa you should be able to be a member of the other.
"Both Uefa and Fifa have to look at themselves and maybe reconsider other applications, but from Jersey's point of view we've got the backing of the state so we've just got to look after ourselves."
The Court of Arbitration for Sport has told world football's governing body to submit Gibraltar's application to its Congress, which has the power to grant membership.
Jersey hope Uefa officials will visit the island before the end of the year, with a potential decision on their membership coming in February.
"I think it's probably the natural next step - you get into Uefa, let it all settle down and apply to Fifa," added Davidson to BBC Sport.
"But I think that's a long time down the line."