Libyan league set to resume in May
Last updated on .From the section Football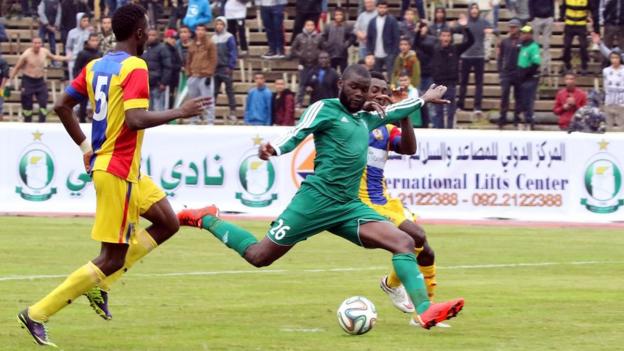 The Libyan Football Federation (LFF) has confirmed that the Libyan Soccer League will resume on 15 May.
The league has been suspended since 2014 season because of the security troubles in the country.
LFF chairman Anwar Al-Tishani said: "We had meetings with the heads of the clubs, official authorities, security officials, and the conditions look suitable to start the 2015-16 League."
On Thursday in Tripoli, the LFF conducted the draw for the season.
Twenty-one teams have been divided into two groups.
Group One includes nine clubs from the east, two of which will qualify for the final round. Group 2 will have 12 clubs from the west, south, and central regions, three of which will qualify for the final round.
The most recent league champions were Al Ahli from Tripoli, who the title for the 11th time in its history.