Ian Rush: Euro 2016 will help Wales to find next Gareth Bale
Last updated on .From the section Football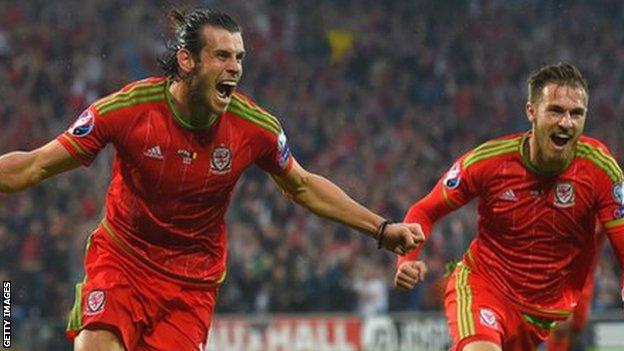 Wales' all-time top scorer Ian Rush believes qualifying for Euro 2016 will help them discover the next Gareth Bale or Aaron Ramsey.
Rush is elite performance director with the Welsh Football Trust, who have revealed that football participation among children is up across the board.
"They are looking up and saying they want to be like Gareth Bale and Aaron Ramsey, and that will help us produce more players like that," Rush said.
"Qualifying is no coincidence."
The Trust - the charitable arm of the Football Association of Wales that is responsible for the development of football in Wales - reports that the number of boys playing extracurricular football (outside of school) has increased by 15% over the last five years.
Girls' participation has risen by 7% over the same period, and the Trust's disability programme since 2004 has seen players increase from 100 in three clubs to almost 900 across 26 clubs.
"I've been elite performance director for seven years and it hasn't happened overnight," Rush told BBC Radio Wales Sport.
"We've had some great players come through and now we've qualified we want to take it to the next level.
"The success of the national team is mirrored by the progress being made at the grass roots level.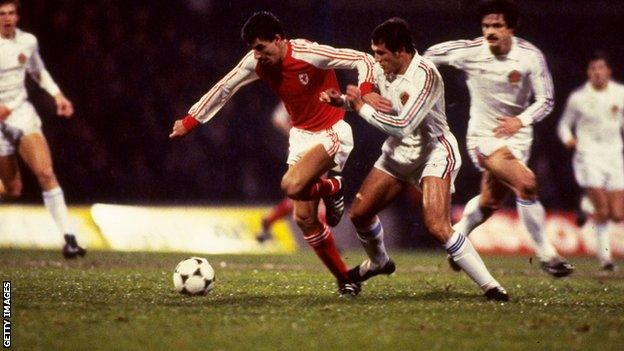 "There's no coincidence we've qualified after the work done here.
"We have better facilities now than when I was playing, and it's all about getting the right coaches in and more boys and girls playing the game."
Rush was part of the Wales Under-17 set-up when the likes of Wayne Hennessey and Joe Ledley - now mainstays of Chris Coleman's side - came through the system.
The former Liverpool striker identifies the continuity which exists from age-grade teams into the senior set-up as crucial for a small country like Wales to succeed.
"You need that continuity from the Under-15s right through to the seniors," said Rush.
"It gives these young boys confidence that they know the same people as them come through.
"We have talent and fighting spirit and we want that to carry through.
"I'm looking to the World Cup now, not just the Euros.
"We've set the bar, but we want to go above it now and qualify for more tournaments."