Simon Hallett: New Plymouth Argyle director wants club to be popular in America
Last updated on .From the section Football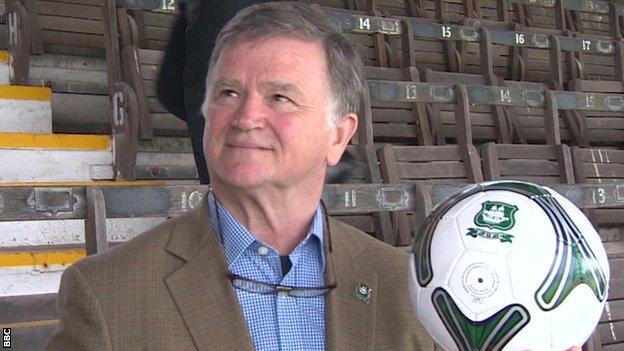 New Plymouth Argyle director Simon Hallett says he aims to make them the most popular football team in America.
The New Jersey-based businessman is a lifelong Argyle fan, investing £500,000 and taking on £620,000 of debt.
"When you have a club called the Pilgrims that wears the Mayflower on their shirts, we should be America's first team," Hallett told BBC Devon.
"My goal is to make some inroads into doing that - I've already begun initial marketing of Argyle in the US."
The Mayflower was the name of the ship that transported the first English separatists, known as Pilgrims, from Plymouth to America back in 1620.
Hallett, who was brought up in Plymouth, has bought a stake of 29.2% in the club, whose majority shareholder is James Brent.
"I've already done an interview with an NBC podcast which has been turned into a TV show - they're very interested in the idea of Argyle as America's team," added Hallett.
"Interest in football, or soccer, is growing rapidly in the United States - with the success of the US men's national team, and above all of the women's team, Americans are starting to love soccer."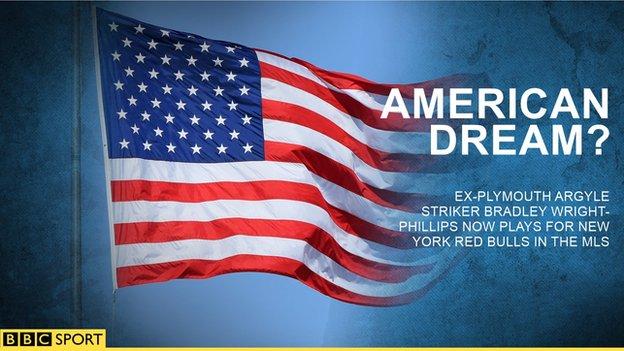 The League Two side will be watched by a national, and possibly global, audience later this month when they face either Accrington or Wimbledon in the League Two play-off final at Wembley.
In 2020 the United Kingdom and US will commemorate the 400th anniversary of the sailing of the Mayflower, and Hallett has not ruled not a transatlantic tour for Argyle to celebrate the milestone.
"It's in the middle of my mind," he says. "This would be so expensive to do in a club with such limited resources - maybe if we could get sponsorship or some other way of financing it.
"In some ways I think maybe what would be better would be to get an American team over here - it's just part of the general thinking."