CD Palencia: Anatomy kit design puts Tercera Division side in focus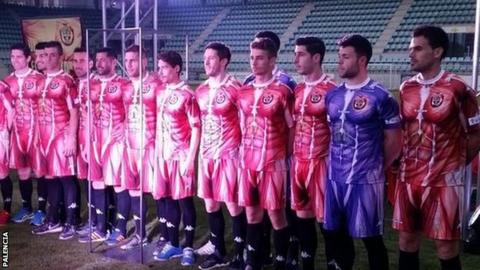 We've all heard players say they are willing to put their bodies on the line, but one Spanish team have gone as far as putting them on the front of their shirts.
CD Palencia will try to win promotion from Spain's fourth tier wearing a bizarre new kit that looks like something out of a biology textbook.
The Tercera Division side's strip is a detailed look at the human anatomy, with abdominals, pectorals and biceps on show.
CD Palencia - only founded in 2011 - will wear the kit for the end-of-season play-offs.