Jon Whitney: Walsall interim head coach says Saddlers must manage their 'emotions'
Last updated on .From the section Football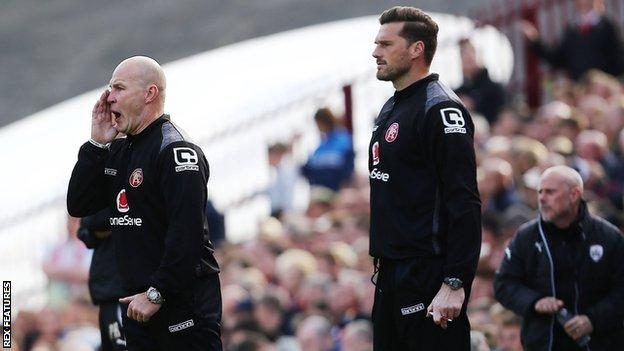 Walsall interim head coach Jon Whitney has emphasised the importance of his Saddlers players managing their "emotions" in Thursday night's play-off semi-final second leg against Barnsley.
No team has even come back to win from three goals down since English football first brought in the play-offs in 1987.
"This is all about whether you really believe you're going to beat the opposition," Whitney told BBC WM.
"It's about managing your emotions. You can be beat before you get out in the tunnel. Roy Keane was very big on that.
"I don't mind if no one says anything before the game. I don't mind if they're sat there in silence. It's whatever gets you motivated, children, loved ones, a piece of music.
"It's just about making sure you're right for a battle, not a football match.
"It's about going out and getting kicked in the teeth, getting up and kicked in the teeth again, but then trying to coming back from it, sitting down at the end, completely spent, but knowing I did my all.
"I'll be able to look in the mirror on Thursday night knowing that, no matter what happens, I know I could not have done any more."
One man and Neil Warnock's dog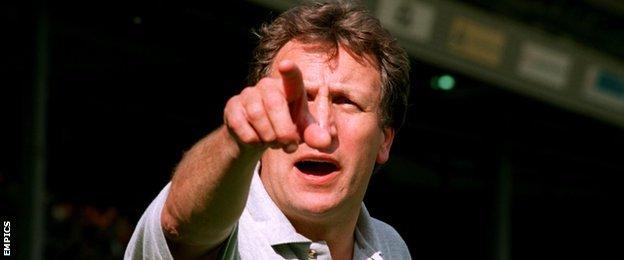 Whitney points to the experience of his own playing days as to just how important it is for players to not get over excited and too hyped up.
He played for great characters like Neil Warnock at Huddersfield Town, then John Beck at Lincoln City, while Brian Little, his manager at Hull City, once said in a post-match interview that Whitney's uncompromising style could have made him a top-flight player if he had played in the 1970s.
"Neil Warnock used to get me and put me in a room with his sheepdog two minutes before every game to calm me down," he recalls.
"Because, if he didn't, he was worried I'd come out in the first minute, snap somebody in half and get sent off.
"He realised that I was too motivated, so he used to put me in a room by myself and let me out when the team went out."