Inverness CT: Finances favoured Richie Foran choice as manager

By Martin Dowden
BBC Scotland
Last updated on .From the section Football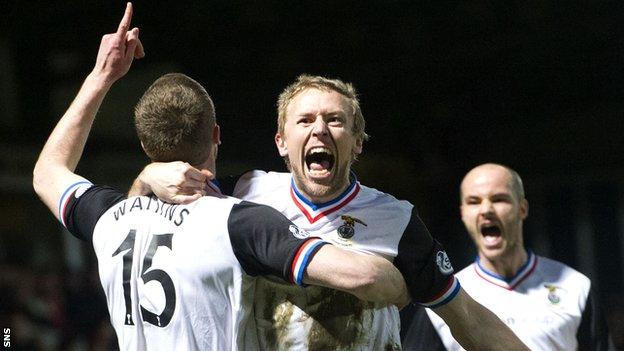 The appointment of Richie Foran as the new Inverness Caledonian Thistle manager was in reality the only realistic outcome available.
In this case, a lack of it has conspired to hand the 35-year-old Irishman, who has been with the club since 2009, a fabulous opportunity.
That's not a criticism of the club, or of Foran's ability to successfully step up from club captain. The board has seen Foran as a potential manager for some time.
His chance has arrived after relations between the Scottish Premiership club and John Hughes descended beyond repair.
The termination of that relationship meant the Highlanders suffered a financial outlay for which they hadn't budgeted; with that budget already tight and central to Hughes' exit.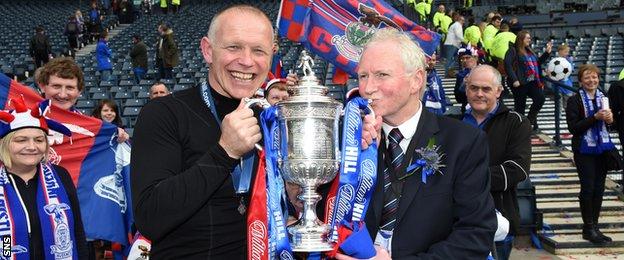 Hughes was rewarded with an extended contract only six months ago after a season that exceeded every possible expectation.
The club must regret that decision.
They've been forced to pay severance when they might have received compensation had they allowed Dundee United to speak to the Scotsman when the Tannadice club made their approach in October.
Financial reality has moved Foran from contender to practically the only sensible option.
The dilemma Caley Thistle faced is this.
Foran was one of the club's highest earners and hasn't contributed much on the pitch since signing a three-and-a-half year contract only weeks before Hughes' arrival in 2013.
Faith in Foran the player unfortunately backfired given the misfortune of injury. That length of contract, on good terms, given he'd be 37 on its conclusion next May, demonstrates how much the club value him.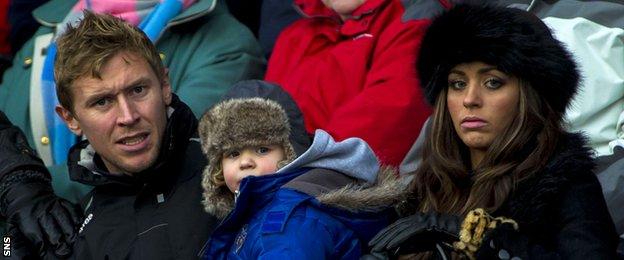 Foran's deal had another year to turn and he had been working on coaching qualifications while struggling with fitness. He hadn't featured much since regaining that.
In recent weeks, Foran said he'd consider a loan to get game time, but it's hard to imagine many clubs willing to pay that kind of salary to a forward of his age, especially with him having been sidelined for so long.
Appointing Foran delivers the finance required to pay Hughes off by moving the Irishman's salary into the coaching budget.
The club may be able to bring in a more experienced assistant and come close to breaking even, with the bonus that Foran might be able to act in a player-manager capacity if fit.
Foran is a popular figure with supporters. Reservations over his lack of experience exist, but fans see him as one of their own.
It's a big advantage. Hughes' appointment was received in lukewarm fashion.
He delivered the most glorious season in the club's history - lifting the Scottish Cup for the first time, finishing an unprecedented third in the top flight and setting up their debut in European competition.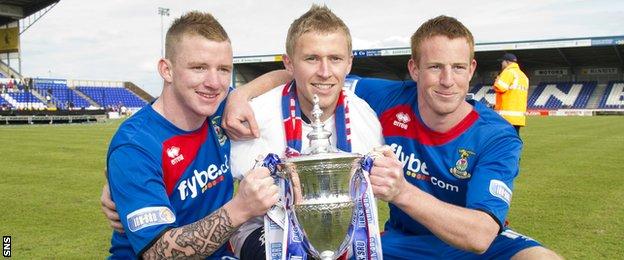 Yet many fans aren't exactly crying over Hughes' departure. In a sense, it's baffling. Football is.
Fans understand the financial position of the club and increasingly criticise him for questioning it, despite his achievements. They have a point, the board have a point and so does Hughes.
Recruitment is key. Hughes had some success, Miles Storey, the striker loaned by Swindon Town and now signed by Aberdeen, being one, but a number of players who did come in, albeit on low wages, didn't produce.
They weren't of the same quality of players like the departed Graeme Shinnie, Marley Watkins and Billy Mckay. Some who did come in went straight on to the injury list.
The board feel they backed their manager when he needed it in exceptional circumstances. Hughes believes he did well with what he had available and needed more help.
Evidence of the financial necessity of Foran's appointment is supported further by Caley Thistle's previous recruitment criteria.
After appointing Hughes, chairman Kenny Cameron said: "He is an experienced manager, which is what we feel is required in the current scenario we have at our club."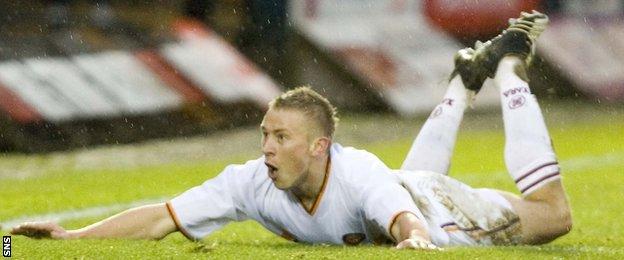 What has changed at Caley Thistle since that reduces the need for experience? Arguably, the current scenario is even more testing; a squad that needs several additions in key areas, with money as tight as ever.
Hughes faced a smoother transition on arrival, so why isn't experience a priority now? It surely is, but it isn't affordable.
Cameron has in the past conceded that Hughes exceeded expectations and delivering that level of success was perhaps what ultimately undermined him, as expectation became unrealistic given the resources of the club.
Perhaps his own expectation of how far the club could go became unrealistic, however understandable.
Foran, and the board, face a mighty challenge to ensure they find the correct path. They've established the club in the Premiership and there they must stay. They're more than capable of that.
What's certain is their new manager will take on this fresh start enthusiastically, determined to make the most of his chance.
Where that leads Caley Thistle, who knows? No-one expected their Scottish Cup win, did they?