Clubs could vote on Scottish relegation over reserve rule breach
Last updated on .From the section Football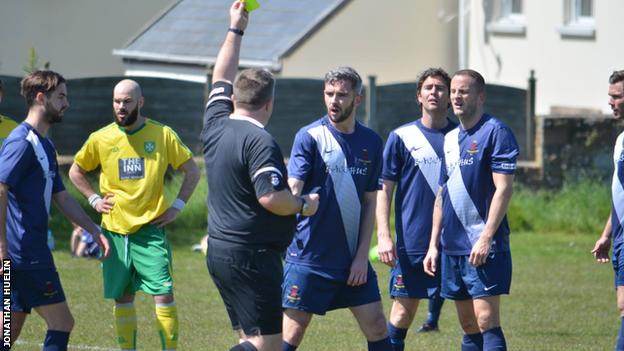 Clubs in Jersey could be asked to vote on whether one of the top sides should be expelled from the island's Premiership.
But they failed to field a team for some reserve fixtures last season, and league rules state that all Premiership clubs must have a reserve team.
The Jersey Football Combination will discuss the issue at a meeting in July.
"Hopefully we can come up with a solution to suit everybody," said Combination president Charlie Browne.
"Current league rules state they cannot have a team in the Premiership next season, however we will be scheduling an AGM in July and it might still go down to the clubs voting on it.
"Lifestyles have changed and I'm looking to see if some of the rules need to change to relate to this."
The league structure is also still to be announced for the 2016-17 season.
A new system was on trial last season with all the clubs in the same division until Christmas. It then split into a Premiership and a Championship in the new year.