Darryl Eales increases Oxford United shareholding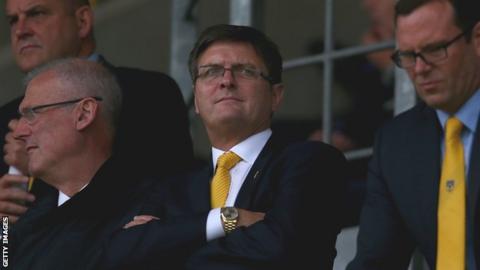 Oxford United chairman Darryl Eales has increased his shareholding in the club to 84%.
Eales has purchased the balance of shares previously held by former U's owner Ian Lenagan.
Lenagan has left Oxford's board of directors, ending a 10-year association with the club, as he is set to become chairman of the Football League.
"I am delighted to increase my stake in the club, allowing Ian to take up his new post," Eales told the club website.
Eales, who has been United chairman since 2014, added: "I'd like to congratulate Ian on his appointment and wish him well for the future.
"Oxford United have benefitted enormously from his experience, his planning and his financial support over the last 10 years."
U's director Peter Lee continues to hold 5% of shares in the League One newcomers, with the remaining 11% held by about 500 small shareholders.