BBC Sport - Harry Redknapp talks about why he has no faith in the FA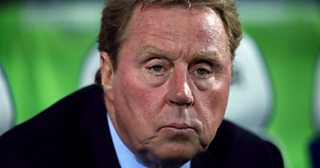 Harry Redknapp: 'Why I have no faith in the FA'
Harry Redknapp says he has lost faith in the Football Association and backs Glenn Hoddle to be next England manager.
Redknapp said: "I don't really have a lot of faith in them, we've had Sven-Goran Eriksson. It's scary, they're going to make the right decision someday but I won't be alive to see it."
This clip is originally from 5 live Daily on Tuesday 28 June 2016.