York City: Yan Klukowski, Daniel Nti and Connolly join National League club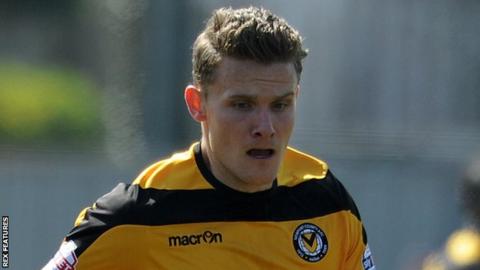 York have signed ex-Newport midfielder Yan Klukowski, former Raith winger Aidan Connolly, and Worcester winger Daniel Nti on two-year contracts.
Klukowski, 29, was released by Newport in May after scoring eight goals in 73 games in two seasons with the club.
Connolly, 20, was a free agent after leaving Raith at the end of last term.
Nti, 23, has signed for an undisclosed fee, having scored 42 times in 149 appearances for Worcester since joining the National League North side in 2013.