Fran Carles: Captain of Spanish third division club dies after gym accident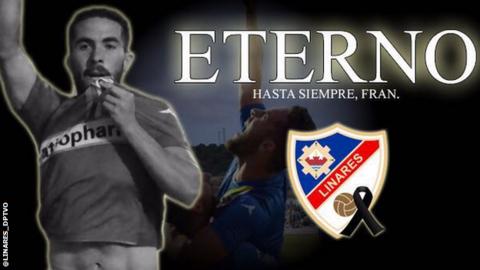 The captain of Spanish third division club Linares Deportivo has died after an accident in a hotel gym.
Fran Carles, 26, full name Francisco Javier Pardo Garrido, sustained a thigh injury causing a haemorrhage that spread to his kidneys and other organs.
His coffin was carried around the club's ground on Saturday where over 4,000 fans had gathered to pay their respects before his funeral.
"There are no words to express the deep sorrow we feel," said a club statement.