Cambridge United: Trialist pushes CEO Jez George's car after fuel error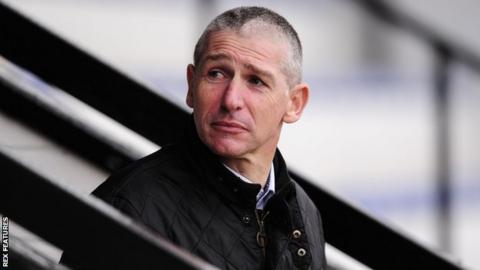 Normally, football trialists hope to impress prospective new clubs on the pitch.
But one player recently went the extra mile - literally - to try to earn a contract with Cambridge United.
The trialist, whose name has not been revealed, was due to join the League Two side at their pre-season training camp in the Netherlands.
To give the player a helping hand, U's chief executive Jez George arranged to pick him up from Eindhoven Airport at 8:35 in the morning.
However, sleep deprived after driving through the night, and thinking he had "about eight or 10 hours to kill with this lad I don't know" because the rest of the squad weren't arriving until later, George made a mistake with predictable consequences.
"I put petrol in my diesel car," the 46-year-old said.
"After much hilarity in the petrol station afterwards, because I drove for about 1.5 miles chugging away, we got the breakdown services out and the guy managed to drain the tank.
"Our trialist learned how to push a car, then walked back and carried some diesel and we managed to get through it. The car's in good working order."
If the player fails to win a deal with Shaun Derry's side, maybe he could consider a career with a breakdown service.