Tyler Hornby-Forbes: Brighton & Hove Albion sign Fleetwood full-back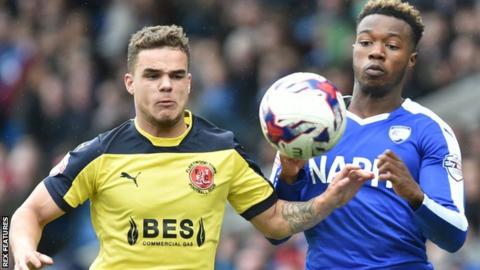 Brighton & Hove Albion have signed defender Tyler Hornby-Forbes from Fleetwood Town for an undisclosed fee.
The 20-year-old full-back has agreed a two-year contract with the Seagulls.
Hornby-Forbes, who scored two goals in 21 appearances for Fleetwood last season, will initially join the Championship club's development squad.
"We are looking forward helping him to develop so he can challenge for a place in the first team," Brighton under-21 coach Simon Rusk said.
Hornby-Forbes is Albion's fourth signing of the transfer window.