Cardiff City: German friendly moved and then abandoned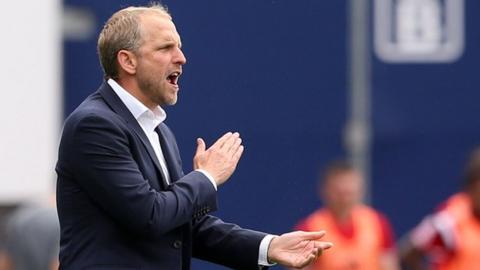 Cardiff City's pre-season tour of Germany was disrupted when their opening game was moved at the last minute and then abandoned at half-time.
The Championship club's management decided RW Ahlen's Wersestadion pitch was unplayable so the game was switched to a training ground.
The game kicked off at 20:00 but was called-off at half time with the light failing and a thunderstorm threatening.
"It was very frustrating," head coach Paul Trollope told the club's website.
"We'd had a good day's preparation for this and the players were looking forward to the game.
"There was a huge injury risk to both teams because there were a lot of holes on the pitch which neither club was aware of before we got there."
Cardiff have three games left in Germany against VFL Osnabruck and FC St Pauli on Saturday 23, July and against Vfl Bochum on Tuesday, 26 July.