Martin Allen: Barnet manager signs contract extension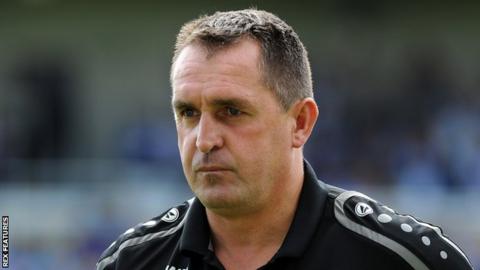 Barnet boss Martin Allen has signed a contract extension with the League Two club for an undisclosed length of time.
Allen started his fourth spell as Bees head coach in March 2014 and signed a rolling contract in May 2015.
The 50-year-old led the club to the Conference title in the 2014-15 season, before finishing 15th in the League Two table last term.
"Someone asked me how long this contract is for, I don't even know," he told the club website.
"I think I'm here forever now, God bless!"
Allen started his managerial career at the Hive in 2003 and had short spells in charge in 2011 and 2012, before returning once again following the departure of previous head coach Edgar Davids in 2014.