Facebook: Manchester City Women to stream match live on social network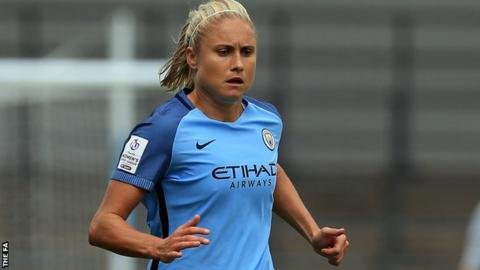 Manchester City Women's Continental Cup quarter-final at home to Doncaster Rovers Belles on Sunday will be streamed live on City's Facebook page.
The Women's Super League leaders will be the first English professional women's football club to stream a competitive game on the social network.
Man City Women's Facebook account currently has more than 4.5m 'likes'.
Wayne Rooney's testimonial on Wednesday was the first match involving Premier League teams shown live on the network.
By 16:00 BST on Thursday, Rooney's testimonial had received almost 2.4m views.
Worldwide, 1.7bn people use Faceboook.