South Sudan FA to hold new elections in 2017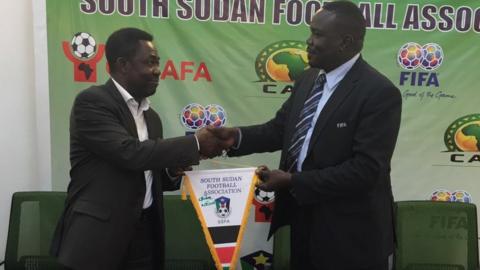 South Sudan's Football Association will hold fresh elections for a new president and executive committee on 17 March next year.
It follows a Fifa delegation's mediation in the SSFA's political disputes during a two-day visit.
Fifa's team met SSFA president Chabur Goc Alei, the SSFA executive committee and the South Sudan government.
"We have agreed to put aside our differences and look forward," Alei told BBC Sport.
The SSFA is expected to convene an extraordinary General Assembly on 17 September, to elect the committee that will discharge the responsibility of conducting next year's election.
It will also examine the SSFA's finances and make relevant amendments to its statutes, "regarding the situation of new states [in the country] and new local football associations".