Joe Garner: Preston striker left to make own decision on Rangers move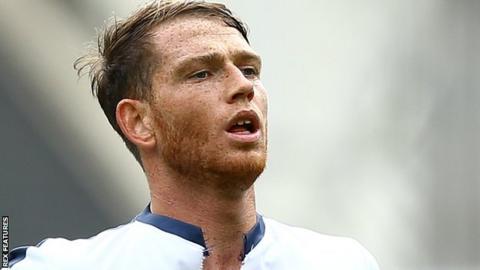 Striker Joe Garner is free to leave Preston to join Scottish Premiership side Rangers if he wishes, says Lilywhites boss Simon Grayson.
Garner, 28, moved to Deepdale in 2013 from Watford and helped the club to promotion from League One.
Following Saturday's 2-1 defeat by Fulham, manager Grayson confirmed that Rangers had made a bid for Garner, who has two years left on his contract.
"We've not accepted or declined the offer from Rangers," Grayson said.
Talking to BBC Radio Lancashire, Grayson continued: "We've told them where we are with the situation and we're speaking to the players, but it all boils down to what Joe Garner wants to do.
"We want to keep him and we don't have to sell him, but we're being fair to the player when something comes up.
"I would like to have it snipped in the bud by the end of Monday as I have a game Tuesday night and I need to know if it will include Joe Garner in the squad."