Former LA Dodgers owner Frank McCourt to buy Ligue 1 club Marseille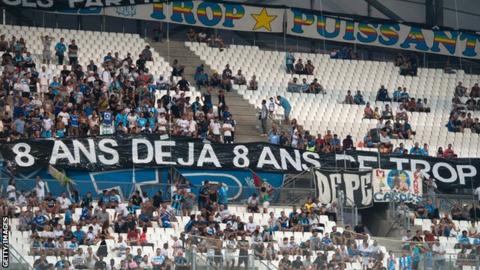 Frank McCourt, the former owner of the LA Dodgers baseball team, is set to buy French Ligue 1 club Marseille.
Margarita Louis-Dreyfus, Marseille's billionaire owner, said in April that she would sell the club following poor results and protests from fans.
McCourt, speaking at a news conference, said: "I'm very excited about making Marseille a champion again."
A deal is set to be completed by the end of the year and no fee has yet been disclosed.
Appearing alongside Louis-Dreyfus and Marseille mayor Jean-Claude Gaudin, 63-year-old McCourt said he wants a team that can compete "year in, year out" to win Ligue 1.
Marseille, who finished 13th in 2015/16 and lost to PSG in the French cup final, are 11th after three games this season.