Ronaldo Vieira: Leeds United midfielder signs new contract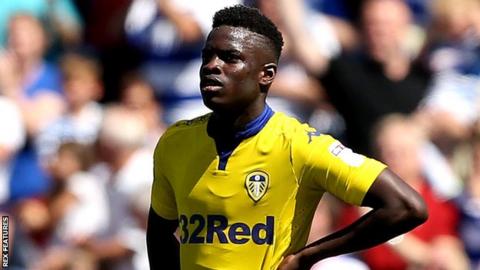 Leeds midfielder Ronaldo Vieira has signed a new three-year deal to stay with the club until 2019 and has been joined by twin brother Romario.
Ronaldo, 18, has made seven appearances for Leeds since signing for the Championship side in September 2015.
Meanwhile, brother Romario has signed for United's development squad on a one-year contract.
"It feels great to have managed this within less than a year of first coming to the club," Ronaldo said.
"Me and my brother have played together for most of our lives - I'm happy to be sharing the same club with him again and I'm happy he's been given the opportunity."