Guernsey FC: Matt Le Tissier's advice sought by boss Tony Vance after poor start
Last updated on .From the section Football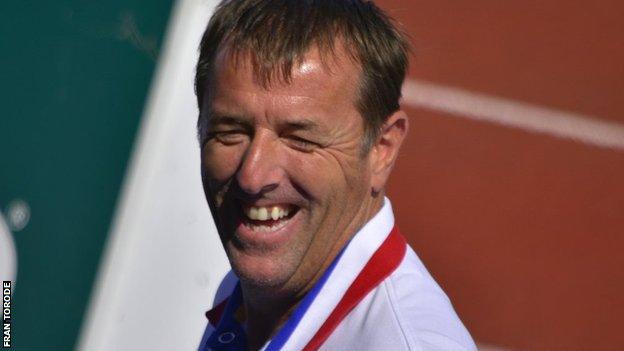 Guernsey FC boss Tony Vance has sought advice from former England international Matt Le Tissier as his side continues to search for their first victory of the season.
"If I can't learn off someone like him, or listen to some opinions and advice then you're not going to learn from anybody," Vance told BBC Guernsey.
Le Tissier, who was born on the island, previously served as club president.
The former Southampton striker made one substitute appearance for the Green Lions in April 2013, 11 years after retiring from the professional game.
Le Tissier, visiting the club for Non-League Day, said he was happy to help again by sharing ideas with Vance.
"Tony was asking for my thoughts on the game and how I felt we could maybe get a little bit better and where we could improve," said Le Tissier, who scored 162 goals for Southampton in 581 appearances during his 16 years with the club.
"It was just a chat that old mates have after a game of football and we go back a long way."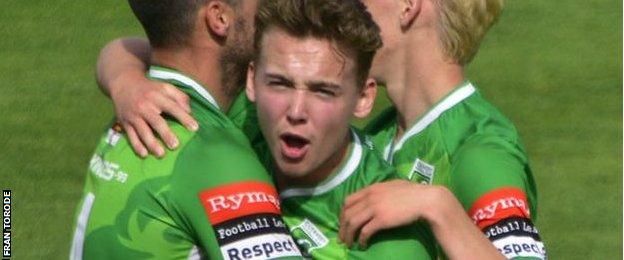 On the field Vance says his side's defence must improve as they aim to climb up Isthmian League Division One South, having dropped to 20th place.
"The frustration for me is that we're conceding really cheap soft goals," Vance said.
"The first one was poor by our standards, but the second one at crosses we're so vulnerable.
"It's not for the want of talking about it, it's not for the want of trying or practising, and those people who probably fire cheap comments without responsibilities don't realise what we talk about and what we do. That's why it is so disappointing and frustrating when it happens."