Tony Vance: Guernsey FC will 'turn it around' after worst-ever start
Last updated on .From the section Football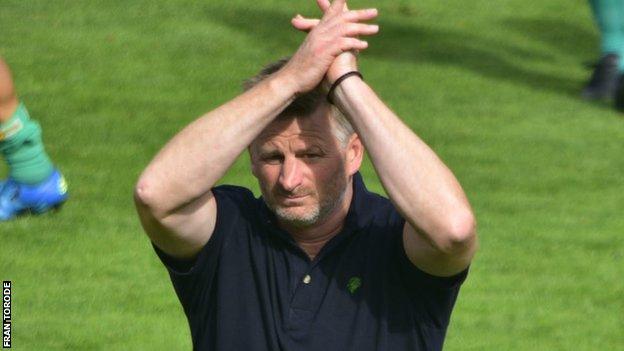 Guernsey FC manager Tony Vance says his side will turn around their poor form.
The Green Lions have yet to win a game this season - their worst start to a campaign since the island club was first founded in 2011.
They are now in the bottom three of Isthmian League Division One South.
"We're having a really rubbish period at the moment, but I know this group, I know what we're like and we'll just keep fighting and eventually we'll turn it around," Vance told BBC Guernsey.
Vance says this season will be one of change for his side, as a number of his established players who have been with the club since its inception start to take a less prominent role.
"Our players are getting older, we're bringing some young lads in, so maybe it is a transition year," he added.
"But there's lots of positives happening that people will not see at this point in time.
"In two or three years' time maybe we'll be flowing better and people will say 'wow what's happened?' but that's the process that's happening over time.
"We'll get out of this rut we're in. I'd rather have this rut now rather than in January or February as we've still got 40-odd games to go."