Yemi Odubade: Eastleigh release striker by mutual consent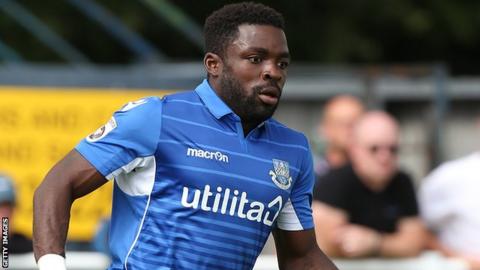 Eastleigh have announced striker Yemi Odubade has left the club by mutual consent.
The 32-year-old former Oxford United forward scored 22 goals in 136 appearances for the club.
Odubade helped the Spitfires win promotion to the National League in 2014 after signing from Gateshead.
"We thank Yemi for his professionalism and for everything he has done in his three years at the club," read a club statement.