St Neots Town manager Andy Davies 'to get stick' after going on mid-season holiday
Last updated on .From the section Football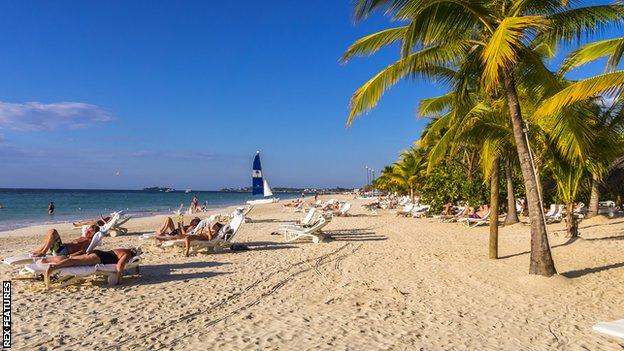 On the computer game Football Manager, you have the option to go on holiday mid-season and miss some of your team's matches for whatever reason.
You would think this sort of story would be restricted to virtual reality, but it has played itself out in England's seventh tier.
Andy Davies was given the full-time job as manager of Southern Premier Division side St Neots Town this summer, after impressing on a temporary basis last campaign.
But there was one problem that he and the club both knew about - he had booked a two-week holiday in Jamaica during the season.
The campaign began well, even earning a draw against the then-league leaders, but since his departure for the Caribbean the Saints have been knocked out of the FA Cup and lost both their league matches, including their most recent 5-1 at home to Kettering.
"There was talk that he might try to cancel it, but I think he loves his wife more than me or the football club," chairman Lee Kearns told BBC Sport.
"He's been in communication with us while on holiday. The results that we've had have kind of spoilt my two weeks, but I'm sure they've gone some way to spoiling his two weeks.
"I'm sure he's lying on a beach listening to the football match and his beer doesn't taste quite as nice as it would if we were winning."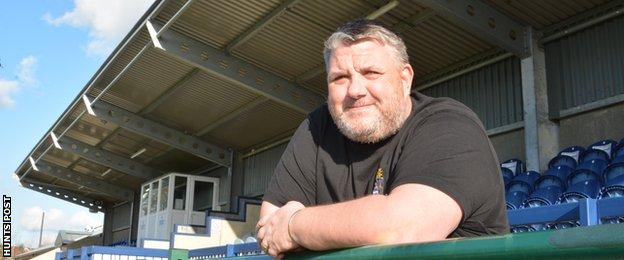 Despite the dip in form, his chairman does not hold any grudges against Davies, who arrives back on Friday with his side 17th in the division after nine games.
"It's two weeks out of the year. We knew it was there," continued Kearns.
"Clearly results have been poor, but the flip side is he's coming back, we've got some games coming up now where we've got a chance to get back into the swing of things.
"Andy is a good friend of mine. I entrusted him with looking after the first team and he's academy manager as well.
"He's a big part of the football club, a big character, although that's not to say we won't be giving him a bit of stick when he gets back. But it's just part and parcel of football, these things happen."