Danny Collins: Grimsby Town defender says football is 'ageist'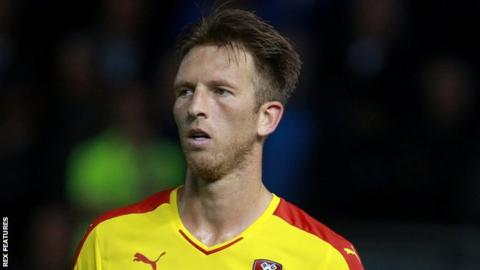 Former Wales defender Danny Collins says football has become "ageist" after signing for League Two side Grimsby.
Collins, 36, joined the Mariners on Tuesday having been without a team since his release by Championship club Rotherham at the end of last season.
He has also played for seven other clubs, including spells in the Premier League with Sunderland and Stoke.
"A lot of teams, managers or chairmen in particular are looking to take young lads on loan from Manchester United or City, the academies," he said.
"They're thinking - are we going to get much shelf-life out of an older player if we take him on?
"Other managers think 'well, we need a solid older head in the team with a bit of experience to help the young lads through' as well, so there's a balance.
"It does get annoying, people thinking, 'oh he's 36 now', but I've rarely missed a day's training through my career and I'll always make myself available to play."