Real Madrid will appeal against Fifa ban on signing players, says Cas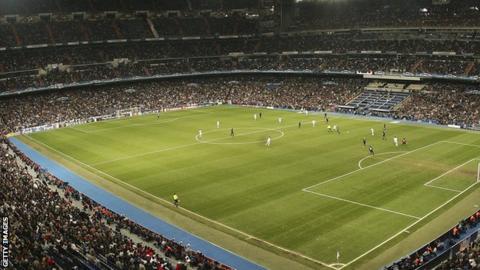 Real Madrid has told the Court of Arbitration for Sport (Cas) it will appeal against its Fifa ban on signing players.
Both Real and Atletico Madrid were banned after breaching rules over the transfer of foreign players under 18.
As part of the ban, football's world governing body Fifa said the young players involved were not allowed to play.
However, Cas has agreed to suspend that requirement while the appeal is heard.