Arsene Wenger leaving Arsenal: Thierry Henry and Patrick Vieira both make Gunners XI
Last updated on .From the section Arsenal145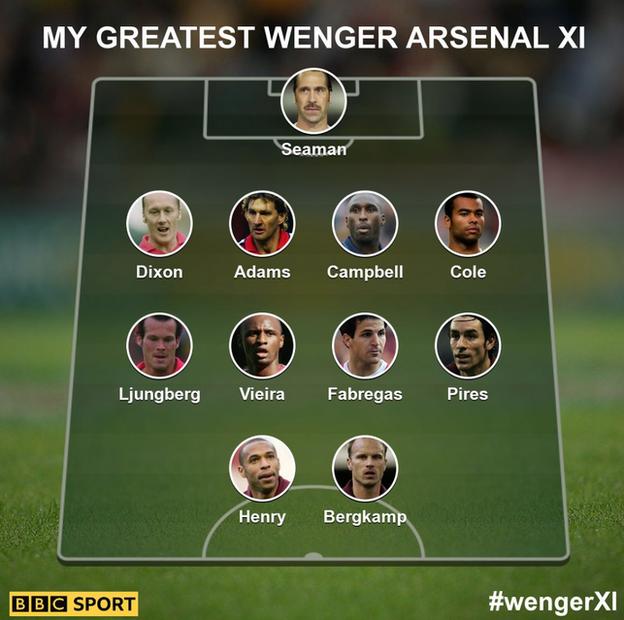 The news that Arsene Wenger is to leave Arsenal at the end of the season, ending a near 22-year reign at the club, surprised some in football on Friday.
The Frenchman has won 10 major trophies with the Gunners and has managed some of the Premier League's greatest teams.
We asked you to pick your best line-up from players throughout Wenger's time at Arsenal and this is the result, as of 09:00 BST on Saturday.
Wenger won all three of his league titles in his first decade at Arsenal and that is reflected in your selections.
None of the current squad or any player to have played in the last six seasons at the Emirates Stadium make the squad.
Patrick Vieira was the most popular selection, closely followed by Tony Adams.
Interestingly, Dennis Bergkamp was the most popular forward while Thierry Henry was only the eighth most-selected player.
Dutchman Marc Overmars narrowly missed out on selection while Mesut Ozil was the closest current Arsenal player to making the team.
You can still select your Wenger XI and share it with your friends on social media using the tool below.
My greatest Wenger Arsenal XI
Arsene Wenger is set to leave Arsenal - but who would be in the greatest XI to play under the Frenchman?