Atletico Madrid investigate after player claims she was filmed in shower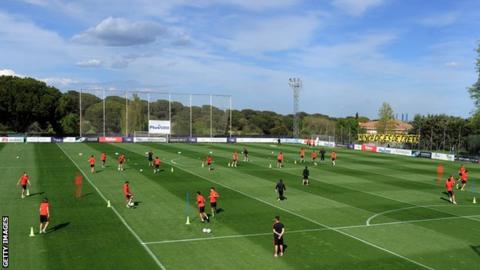 Atletico Madrid are helping police after a player claimed someone tried to film her in the shower at the club's grounds on Sunday.
The player from second division women's side Torrelodones went to police after noticing that someone tried to sneak a mobile phone through a window.
Torrelodones had just played against Atletico at the team's Ciudad Deportiva complex outside Madrid.
Atletico Madrid describe it as a "very serious" incident.
They have opened an internal investigation and say that the club made themselves available to help the player the moment she raised her concerns.
Torrelodones released a statement supporting the player and condemned the incident, saying that it was prepared to take all necessary actions "to defend the dignity of our player" if any images became public.
The club has also demanded a public apology from Atletico.