Dider Ndong sorry for missing Gabon match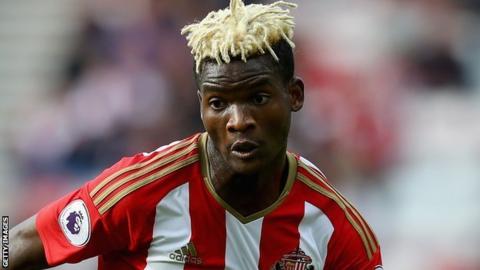 Gabon international Didier Ndong has apologised for his behaviour which resulted in him being left out of Saturday's World Cup qualifier in Mali.
The Sunderland midfielder, 22, was punished for missing training before the 0-0 draw - and left out of the 1-1 friendly draw with Comoros on Tuesday.
He told Gabon's L'Union newspaper that he had missed training after celebrating the birth of his daughter.
"I let myself get carried away with the euphoria and with my friends," he said.
"But it is not true that I was not contactable. I just want to apologise to the people of Gabon and to my fans who believe in me. My sidelining from the squad hurts. I know I have disappointed more than just one person."
Ndong said he had held clear-the-air talks with the Gabonese Football Federation and was keen to get back into the squad.