BBC Sport - AFOTY 2016: Three things about 2016 nominee Sadio Mane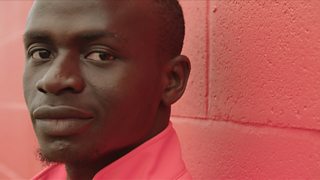 Three things about AFOTY nominee Mane
We present you with three facts about BBC AFOTY 2016 nominee Sadio Mane, two are true but one is false, can you guess which?
Mane joins Pierre-Emerick Aubameyang, Andre Ayew, Riyad Mahrez and Yaya Toure in the five-man shortlist for the BBC award.
The winner will be revealed on Monday, 12 December.