EFL Trophy: Blackpool boss Gary Bowyer unconcerned about potential fine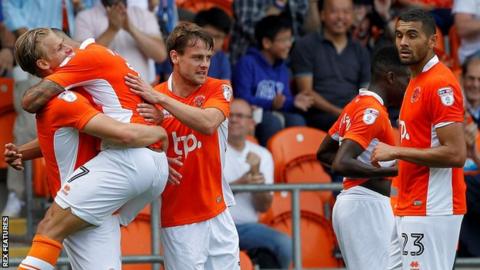 Blackpool manager Gary Bowyer says he is unconcerned about any potential fine for the number of changes he made in their EFL Trophy game at Doncaster.
The 45-year-old made 10 changes as the Seasiders beat Doncaster 8-7 in an 18-penalty shootout following a 1-1 draw.
Blackpool were fined £3,000, along with 12 other clubs, over changes they made in previous rounds.
"I have no problem with getting fined this time because we broke the rules," he told BBC Radio Lancashire.
"We didn't break the rules last time and got fined, so I'm quite happy with the fine that comes our way because we've made 10 changes.
"But we have now progressed into the next round and who are these people to say it's a weakened team? You're getting fined for winning.
"We've got to look after our players and the league is certainly more important."