Nigel Adams: Morecambe director resigns over owner Diego Lemos' 'lack of contact'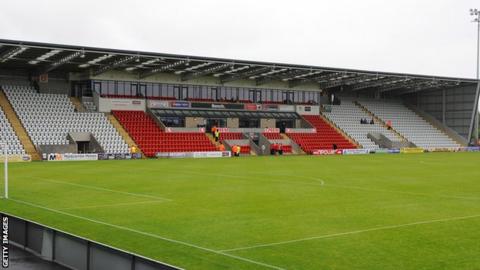 Morecambe director Nigel Adams has resigned from his role at the League Two club, citing a lack of communication from owner Diego Lemos.
"I do not feel I have been given sufficient financial information from the majority shareholder to allow me to perform my duties," Adams said.
Chairman Peter McGuigan has told the BBC he is "very concerned about the situation at the club and he has tried to contact the owner without success".
The Shrimps are 19th in the table.
Brazilian businessman Lemos took over at the Globe Arena on 1 September after buying a majority shareholding from McGuigan.
Manager Jim Bentley has also expressed concern about Morecambe's future and says January will be the "biggest month in the club's history".
Adams' statement on Wednesday added: "In the absence of communication from the new owner and access to financial management information, my position as a director has become untenable.
"I have a number sponsorship deals currently in place with the football club and these will remain in place but will not be renewed."