West Ham: Red Bull denies takeover, Hammers owners 'not looking for investment'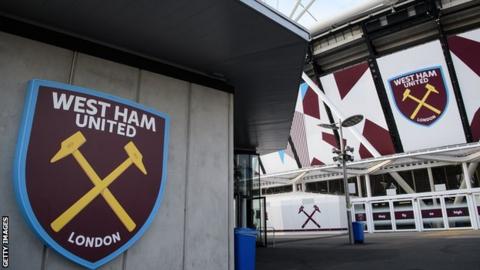 Red Bull has dismissed reports it is interested in buying West Ham, while the east London club's owners have told BBC Sport they are not looking for investors.
It had been reported that the energy drinks giant was considering a £200m offer for the Premier League club.
Sullivan and Gold bought a majority stake in West Ham in 2010 in a deal that valued the club at £105m.
Between them they now own more than 85% of the club.
Since August's move to London Stadium, West Ham have also been linked with takeovers from Qatari and Chinese groups.
Last year Sullivan said it was possible a minority shareholding could be sold to clear debts but that he and Gold intended the ownership to pass on to their children.