Jim Kerr stands down as Linfield chairman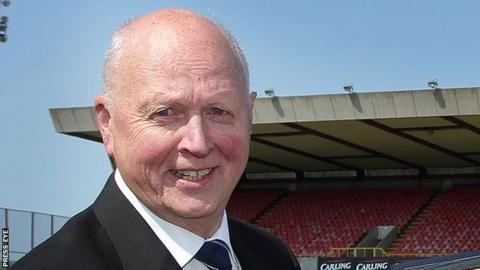 Linfield have announced the resignation of Jim Kerr who has been chairman of the Irish Premiership club since 2007.
Kerr has also quit his role as a board director of the Windsor Park club.
Linfield issued a statement expressing deep regret at Kerr's decision to stand down, but no reason was given for his departure midway through the season.
"The club would like to pay tribute to Jim's immense contribution to Linfield over very many years," the south Belfast club said.
"The board are totally unanimous in giving fulsome praise for the hard work our former chairman has carried out on behalf of the club.
"At a later date it is the intention of the club to more formally recognise Jim Kerr's long years of service to Linfield."