Oriol Romeu: Southampton midfielder signs new four-and-a-half-year deal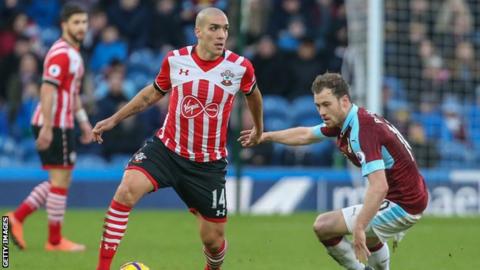 Southampton midfielder Oriol Romeu has signed a new four-and-a-half-year deal with the Premier League club.
The 25-year-old Spaniard has missed just one league game since the start of the season, making 30 appearances in all competitions under Saints manager Claude Puel.
Romeu joined Saints in a £5m move from Chelsea in August 2015, when he signed a three-year deal.
"I couldn't be happier to have this new contract with the club," Romeu said.
"Ever since I came here I have felt very good. Everything has been positive for me. I have developed myself and been getting better every day. Hopefully there will be more to come."
Southampton travel to Liverpool on Wednesday as they battle for a place in the final of the EFL Cup.